PL U17 Girls Football
Success for PL footballer Carys Grieve and her U17 Hibernian FC side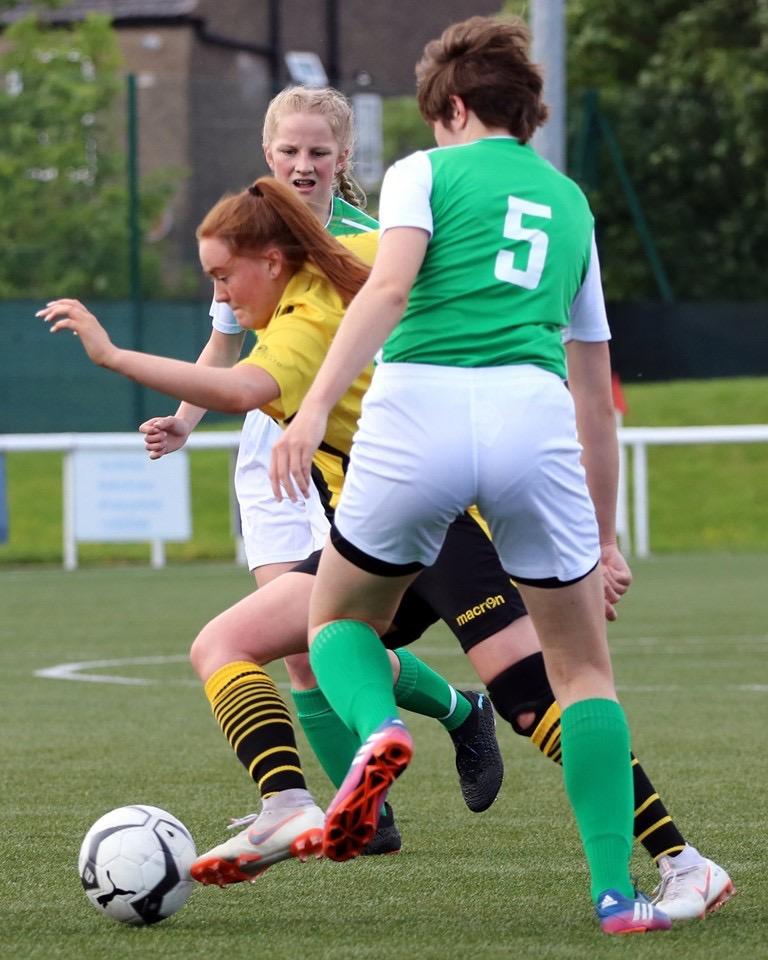 Yesterday seen two Preston Lodge High Sschool pupils Carys Grieve and Nicole Campbell play against each other for Hibernian U17s (Carys Grieve) and Hutchinson Vale U17s (Nicole Campbell) in the U17s Womens South East League Cup Final at Spartans Home Ainsle Park.
The game seen Hibernian FC U17s win 4-0 to clinhc victory and the cup. Preston Lodge are extremely proud of Carys and Nicole's efforts within the girls/womens football within Scotland. At the end of this academic year Nicole Campbell take the next step in her football pathway as she goes to Kansas. USA on a scholarship for football. Carys Grieve has also been accepted for a scholarship in America and will be looking to follow Nicole to America in the next two years. This is great for Preston Lodge High School as two girls who have decidated themselves to football have managed to gain exciting opportunities in America and have helped show girls and boys that their is a pathway within football.
Preston Lodge High School are looking to continuously improve links and opportunities for girls and boys within football and other sports. The recent trips to Las Vegas has seen boys offerered scholarships to USA colleges and universities after success in the tournament which has seen quarter-finals and semi-finals achieved by the three teams who have attended.
Well done to Carys & Hibernian FC on winning the cup. PL are proud of Carys & Nicole and wish them all the best in the future #proudtobePL