PLHS Short Tennis
Preston Lodge High school competed in the inaugrial Tennis Scotland Short Tennis competition.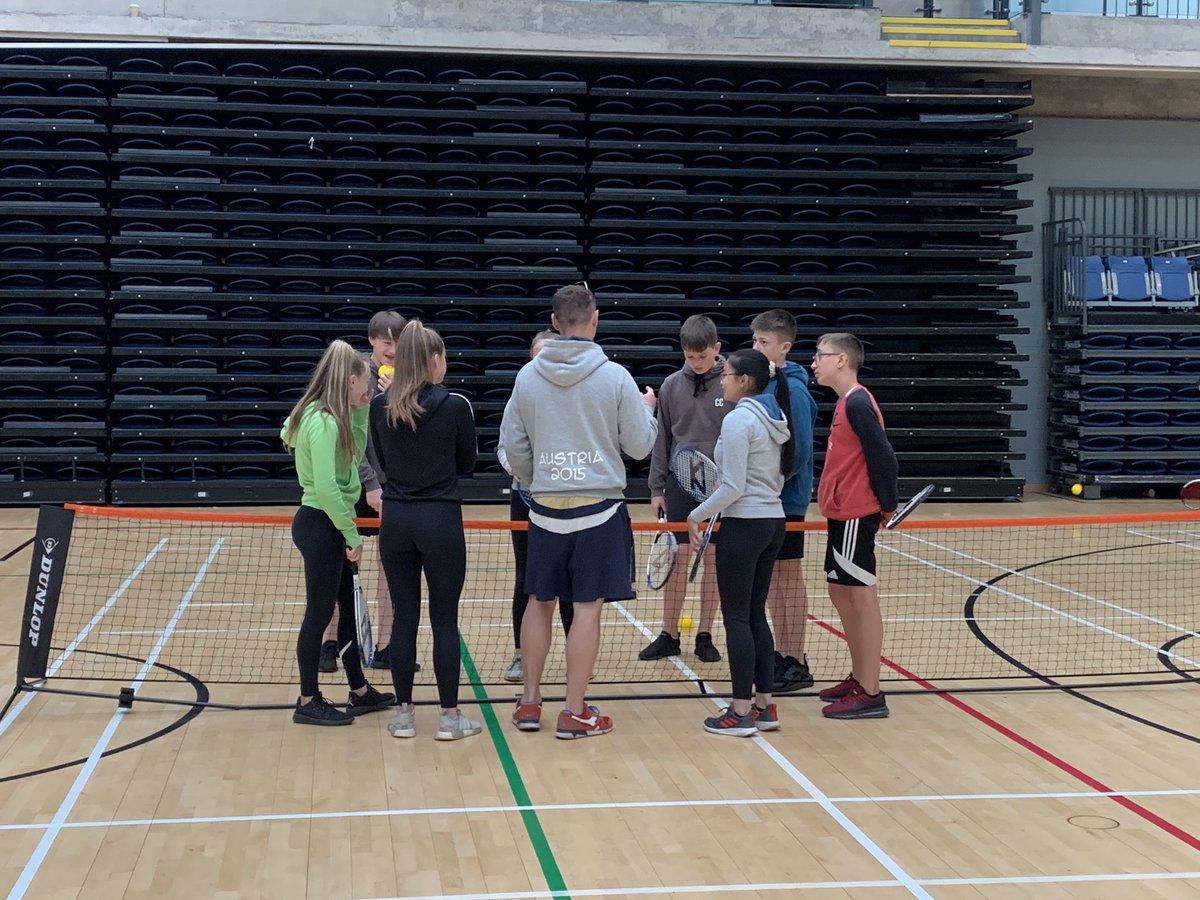 Preston Lodge at the National Tennis Championships!
Preston Lodge HS were invited to participate in the inaugural National Short Tennis Championships held at the Emirates arena in Glasgow. The PE dept selected a team from s2-s3 based on attitude and performance in classes over the past year. The team included..
Boys
Andrew Morgan
Max Letchford
Charlie Cuthbert
Daniel Moos
Girls
Skye Laidlaw
Nicole Hogg
Lucy Pryde
Georgia Murray
We travelled through after a 2 hour practise learning the rules, technique and familiarising ourselves with strategy in a hope to give a strong account of ourselves. The team absorbed all the info like the sponge balls they were playing with and felt confident about their chances.
The tournament included 4 pools of 4 teams, our first match was against the famous tennis town of Dunblane which me managed to draw. In the other two matches we only lost out by small margins and pushed both teams close. Highlights included a massive win for Daniel Moos in the boys singles and an opening win for Charlie and Max in the boys doubles. Lucy and Georgia were delighted and somewhat surprised to also bag a few wins! All the pupils gave their best and enjoyed the buzz of the competition.
Thank you to Tennis Scotland for inviting us to the national finals and well done to all the pupils involved who were a pleasure all day. The final thank you goes to PE teacher Chris Thomas who helped the pupils get prepared for the competition and all the organisation beforehand.