Preston Lodge at the Solheim Cup
Preston Lodge High School attend the Solheim Cup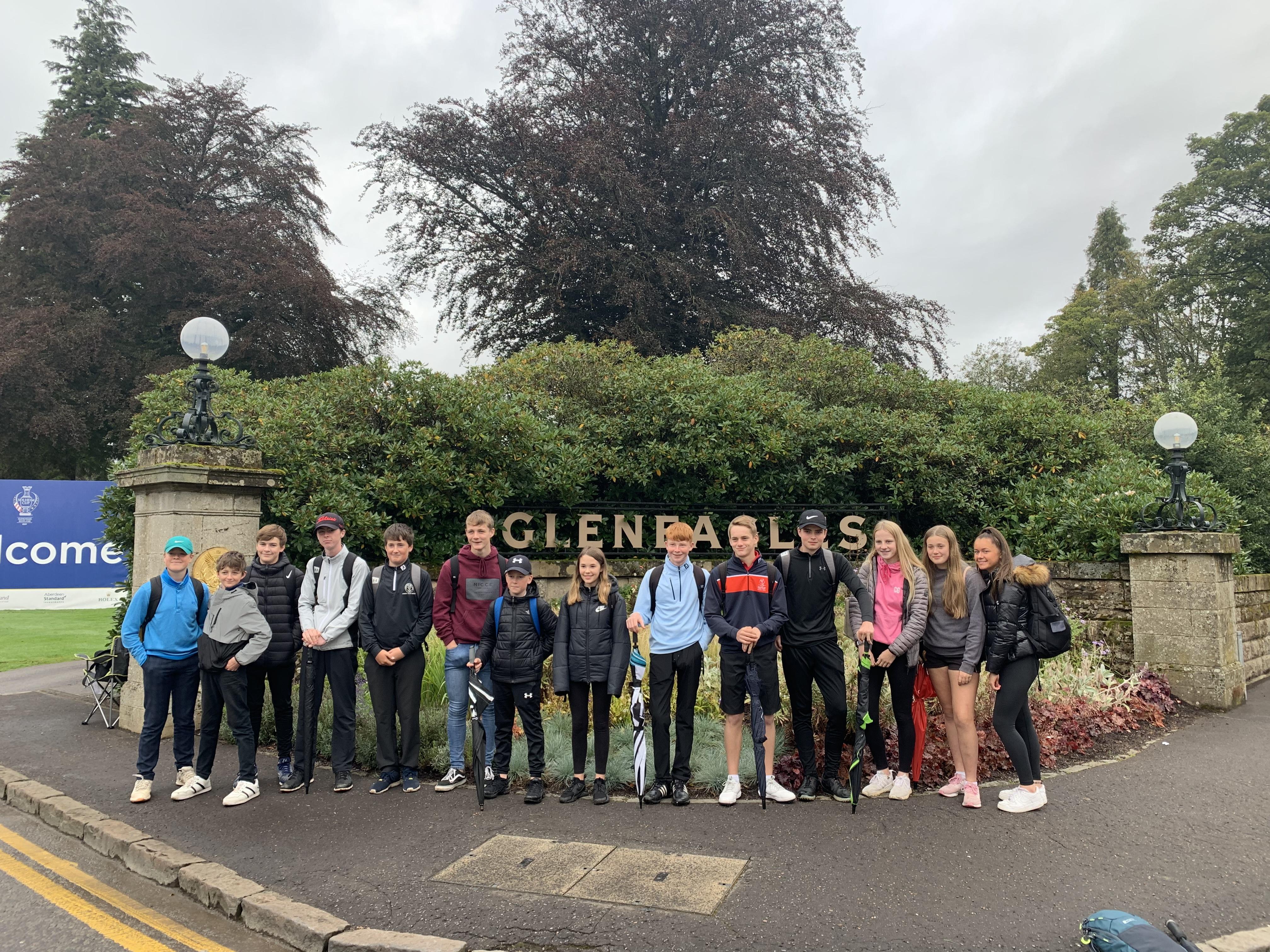 Preston Lodge High School took 14 pupils through to the solheim cup at Gleneagles on Tuesday 10 September for the practice day. The event was planned before the summer after getting in touch with the tournament organisers. We took the Preston Lodge golf team as well as the Preston Lodge Young Ambassadors, to experience a major sporting event in the 2019 calendar. The pupils had a great day out and got to see the players on the course as well as the range and also got to try golf competitions in the tented village. What has made attending the event even more special is that Europe won on Sunday and Catriona Matthews representing East Lothian Golf.
In attending an iconic event the hope is it will encourage others to get involved in golf and from a young ambassadors point of view it will give them experience of attending such high profile events.
Well done to Team Europe and Catriona Matthews.