The Futures Project 2020
Final Phase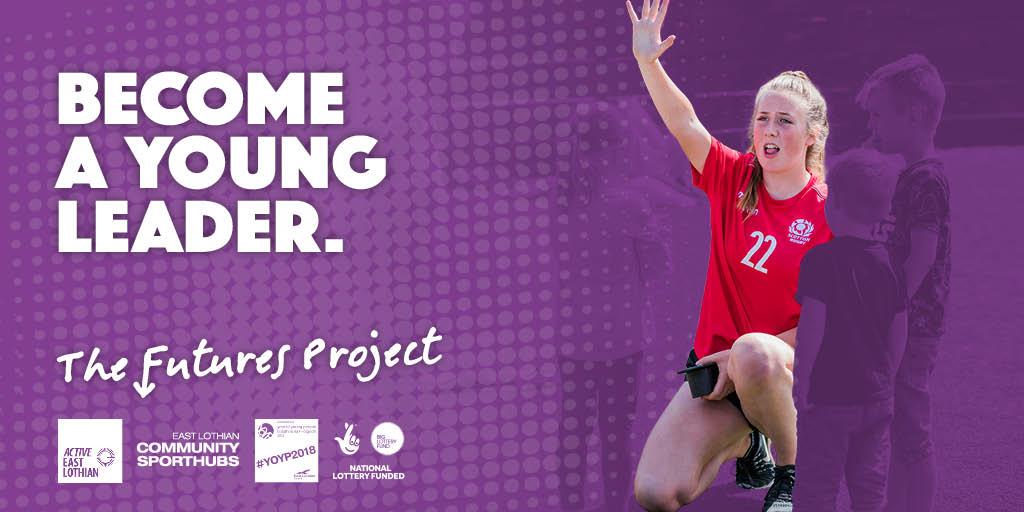 The Futures Project is now launching its final phase through Active East Lothian in partnership with National Lottery. The progamme has evolved as a result of 2018 Year of the Young People and aims to reach young people, aged 11 – 21.
The Futures Project aims to create role models within our communities to gain hands on experience in project management, marketing and sports development. Applicants should have an interest in designing, developing and delivering new innovative and inspirational activity programmes.
The Futures Project is not just about coaching. It is a personal development programme to give real life experiences of making things happen in our communities. Applicants should have a passion to make East Lothian a better place and encourage others to become more physically active. The young leaders will lead and produce their own project in their community which can vary in size and scale.
The Futures Project are also looking for local mentors from the business and sporting world to offer their time to support the young leaders in developing their project. Mentors will be required to attend two training days between October 2018 and June 2019 were they will take part in a variety of activities to support the development of the young leaders and their projects. Mentors will also be able to communicate with their young leader through monitored online discussion forums.
The first training day takes place on Sunday 1st March 2020 at Queen Margaret University for both young leaders and mentors where they will begin to learn about various aspects including leadership, planning and coordinating volunteers. Young leaders will also attend update meetings where they will continue to build networks with others and progress their projects.
If anyone is interested in becoming a Young Leader, please contact: