Triumphant Trampoline Competition
The annual East Lothian Trampoline Competition was held on Saturday 1st December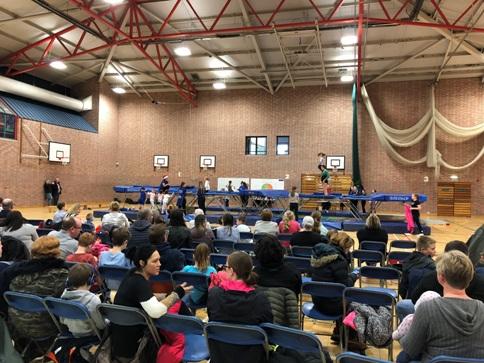 On Saturday 1st December, over 90 gymnasts came together at Musselburgh Sports Centre to take part in the East Lothian Trampoline Competition. The gymnasts came from local recreational programmes including the enjoyleisure gymnastics and trampolining programme and the Active Schools programme.
Competing over five different levels and age groups, the gymnasts took to the trampolines to perform their routine which they had been practicing over the last few weeks within their classes for the judges.
Congratulations to all participants!
The scores for the event can be found here