Active Choices
Choose Health, Choose ACE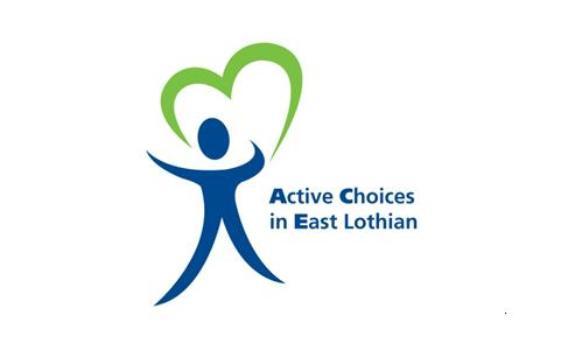 Active Choices in East Lothian (ACE) is a joint project between NHS Lothian and East Lothian Council. We are here to support adults with long term health conditions to become more active in the community. It's an exercise referral programme that can provide you with that extra information, support and motivation to choose health and step into activity!
The programme can benefit those who are: advised to get more active for their health and don't know where to start, need some extra support to increase their confidence and motivation, or those who have participated in a physiotherapy rehabilitation course and looking for some long term maintenance.
ACE will give adults the opportunity to:
Receive advice, encouragement and support on how to become and stay regularly active, through a 12 week support period

Create an activity plan and personal goals that are achievable

Provide opportunities to try new activities and meet new people within their community

Provide information on additional support groups and clubs that they may find helpful
We aim to help those with heart trouble, respiratory problems, poor mental health, weight issues, arthritis, diabetes, neurological conditions, and much more.
ACE is designed to help you fit activity into your daily life, at a reasonable cost and ultimately help you improve your health.
There are a huge range of activities waiting for you to try. The key to becoming more active is finding the right activity for you!
When it comes to leading a healthy lifetysle, making small changes to your daily routine can make all the difference. Enjoyleisure offers an array of low impact activities across East Lothian that are positioned at an introductory level. They are suitable for people looking to improve their health or activity levels. If you are motivated and ready to get started, take a look here to see all the options we have available at your local enjoy leisure centres.
***NEW*****
If you want to find out some more information about a long term health condition and local support groups that are available, click on the buttons below.