Get Going
Worried about your child's weight? Then lets Get Going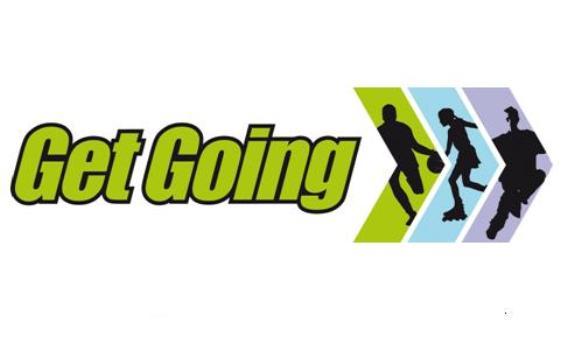 Get Going is a family healthy lifestyle programme, which aims to encourage young people to get active, eat well and work towards a healthy weight. The emphasis is on fun and feeling good. It's about getting active as a family and working together to make small lifestyle changes.
Who is it for?
The programme is offered by NHS Lothian and East Lothian Council to all East Lothian families. It's aimed at children aged 5-18, who are overweight or obese, and their parents or carers.
What happens at Get Going?
Children get the opportunity to make friends and take part in fun, active games. Young people will enjoy group personal training and nutritional advice. Parents and carers have the chance to share ideas with support and guidance from a Child Healthy Lifestyle Coach. The free sessions take place in enjoyleisure Sports Centres or community venues, once a week over eight to nine weeks. After the last session, families receive ongoing support from our team, and there's a follow up after six months to review progress. During this time, you'll receive discounted access to enjoyleisure Sports Centres.
Tips for achieving a healthy weight:
Take time to sit down and enjoy meals without distractions like the TV or computer
Children should aim for at least an hour of physical activity a day – this can be built up in 10 minute chunks
A healthy lifestyle is all about balance – there's lots of ideas and tips for healthy eating at www.eatwell.gov.uk
Involve children in decisions about food and physical activity. Better still, get them involved in cooking
Think about portion sizes – children need smaller amounts of food than adults – try using smaller plates
There are 2 routes into Get Going:
Families can complete a referral form themselves. Just download the form from the link below, complete and return to the RHSC
A family can be referred by a Health Professional. Health Professionals can download the referral form from the link below.
The Child Healthy Lifestyle Coordinator will then contact you to set up your first 1:1 appointment.
For more information about the programme please contact:
Susan McDonald, Healthy Lifestyle Coordinator
Tel: 01620 828 760
Email: healthyliving@eastlothian.gov.uk
To find out more please visit: www.nhslothian.scot.nhs.uk/GetGoing