Walkin' East Lothian
Walk More & Feel the Difference. Lets encourage more people to walk in your area.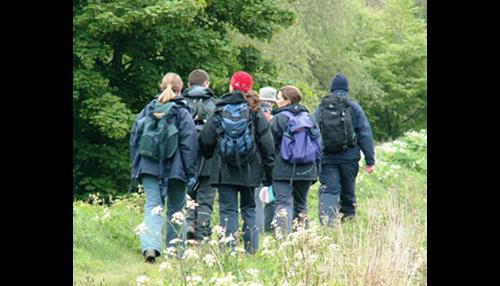 Walking is a great way to be active and stay healthy. It is suitable for almost everyone and you don't need to be fit to start with – you just need to get started! It's free, you can do it anywhere and you don't need special equipment – just a pair of comfortable shoes – and a waterproof jacket!
Would you like to walk more for exercise and pleasure? If so, and you would like the motivation and companionship of walking regularly with other people, there are currently groups in North Berwick, Dunbar, Haddington, and Aberlady. The groups meet weekly for a walk of up to an hour, followed by an optional cuppa. They are led by trained walk leaders and are suitable for walkers of all ages and ability.
The Changes project also leads several walks in East Lothian, Changes
There are also longer walks available for the more adventurous, Walk Some More.
For more information on any of the walks please call the Ageing Well Coordinator on 01620 827240 or email ageingwell@eastlothian.gov.uk