2019 Pre Season Junior Golf
9 hole Fun Competitions open to Handicap and Non Handicap Players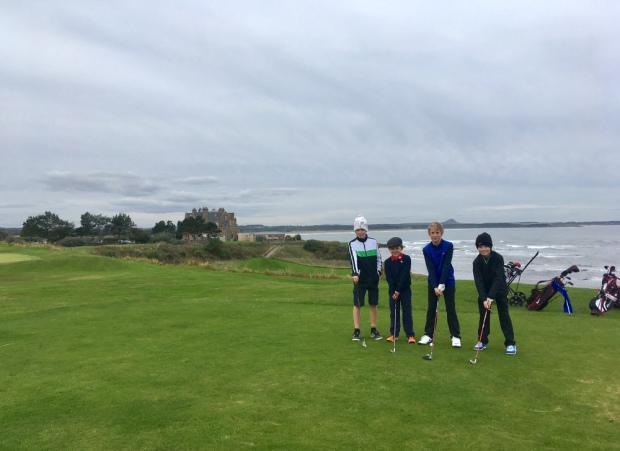 Forthcoming Winter Junior Stableford series
Venue: North Berwick's Children Course (next to the Marine Hotel)
Cost: FREE!
Format: 9 hole Stableford, nearest the pin and 2's
The competitions will count towards the 2019 East Lothian Junior Golf Order of Merit.
Winners will be invited to attend an end of season prize winners clinic.
Maximum number of entries we can accept in each competition is 36 so please book in advance by email: kgreen@eastlothian.gov.uk
Competition Dates
Friday 15th Feb 2019, Shotgun start: 1000
Saturday 23rd Feb 2019, Shotgun start: 1330
Friday 1st March 2019, Shotgun start: 1330
Saturday 16th March 2019, Shotgun start: 1330
Competition Categories
Handicap Division: players with official handicaps or at secondary school
Non Handicap Division: players without official handicaps or at Primary School
Team Competition: Best 2 Stableford scores per hole count towards your team score
We are currently finalising the 2019 Junior Fixture List which will be email it out to all families and available online.
Copies will also be circulated to local clubs for their junior members and juniors attending coaching.
Sunday 27th Jan, Venue: Gullane Golf Club, Times: 1300 – 1415
Sunday 24th Feb, Venue: Haddington Golf Club, Times: 1300 – 1415
Sunday 24th March, Venue: Longniddry Golf Club, Times: 1300 – 1415
With support from East Lothian County Ladies and local clubs we are organising a few girls get together's, including some golf, during the winter months. The emphasis is to have some fun, meet other golfing girls and keep practicing between now and next season. The events are open to all girls with or without handicaps and members or non member.
Price: £3
Format: Stableford
To book in email Maree Rudd: maree_rudd@hotmail.com
Winter Match Dates
Sun 13th Jan, Venue: NB Children's Course
Sun 17th Feb, Venue: Haddington GC
Sun 10th March, Venue: Loretto Academy
Sun 17th March, Venue: Gullane