All Ability!
Providing and developing Sport & Physical Activity opportunities for ALL!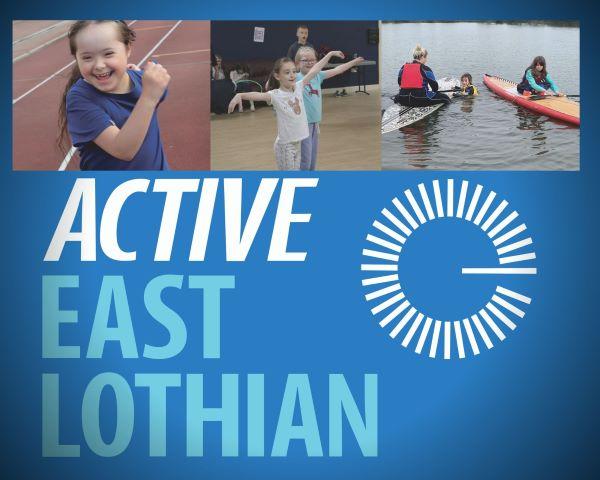 East Lothian Councils Active Business Unit, continuously strives to offer children with additional support needs (ASN) a diverse range of opportunities to participate in sport and physical activity. Below are just some of the ways we're looking to provide and develop sport and physical activity opportunities for ALL.
The Active Schools team provides both curriculum and after school provision.
The Primary Active Schools team in partnership with Sports Development, Enjoy Leisure and Community Sports Clubs, coordinate a Disability Activity Programme (DAP). DAP gives children with a disability the opportunity to participate in a variety of sport and physical activities sessions, events and festivals throughout the year. The programme is in addition to their PE curriculum, intended to provide the pupils with experiences that enables them to develop their skills and confidence. It also offers the pupils the opportunity to explore the world of disability sport and see what is out there in the community for them. It's important that DAP has a clear eligibility criteria, to make certain activities are appropriate and the correct support is in place.
In the secondary schools, where needed a Sports for ALL programme is offered by Active Schools in partnership with Physical Education departments. This lets ASN pupil's access extra sport and physical activity opportunities each week to enhance and develop their skills and confidence. These classes are in addition to the pupils' core PE lessons and are delivered either during curriculum or at lunchtimes.
Outdoor Learning and Sports Development activities delivered to schools are wide-ranging and inclusive, making certain activities are modified in order to cater for all.
Outdoor Learning also offer curriculum specific ASN work which includes paddle-sport and walking adventures, such orienteering.
Sports Development offers a range of inclusive and ASN specific opportunities out with school including All Ability Tennis in partnership with Longniddry Community Tennis Club and Afterschool Autism friendly Athletics.
Partnership working is key to delivering a wide range of ASN opportunities. Including curriculum delivery, evening, weekend and holiday provision and events. These include
Lothian Disability Sport – promoting sport and physical activity for people with a physical, learning or sensory impairment through a programme of competitive and participatory events in selected sports, for both school aged and senior athletes.
Team United – support young people with disabilities overcome social barriers they often face when taking part in sport and physical activity, particularly team sports. They focus on supporting young people aged 8-16 years with Autism but not exclusively, offering a range of sports or physical activity provision.
Venturing Out – offer adventurous outdoor experiences to members of East Lothian's community who may not normally get the chance to access such activity. This includes children with additional support needs, who are not able to access mainstream activity. Their aim is to engage, inspire and empower children and families through developing relationships, widening their view on what is possible and building confidence and competence.
Future development of ASN specific provision include; Boccia, Dance and Movement and Table Tennis afterschool and weekend opportunities both in the East and West of the county.
We want to hear from YOU!
If you are involved in Sport and Physical activity and can provide opportunities for children and young people in East Lothian. OR you are a young person, parent / carer or family member who wants to find out more information please get in touch with your Active Schools Coordinator or Club & Community Sports Development Officer.