Christian excels at Sainsbury School Games
Christian smashes previous best times at Games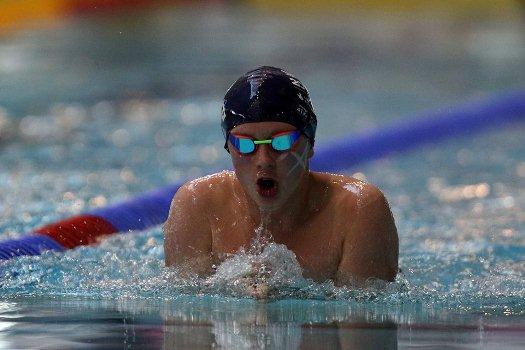 East Lothian swimmer Christian Buchanan had the opportunity to compete at the Sainsbury School Games earlier this month.
Christian trains with East Lothian Swim Team and is a member of Musselburgh Marlins Swimming Club. He competes in the S14 category (swimmers with a learning disability) and has progressed well in the last few months.
The Sainsbury School Games gave Christian the opportunity to experience an opening ceremony and stay in an athlete's village. Throughout the course of the event, the swimmers could also watch some of the other sports that were taking place.
He was selected to compete in three swims over the course of the meet, over a variety of strokes and distances.
His first event was the 100m Breaststroke, where he finished in a time of 1.28.25 which was an incredible 4.6 seconds off his previous best time. He narrowly missed a medal in this event, finishing in 4th place by 0.7seconds.
The 50m Freestyle event was next, where Christian finished in 5th place. His time of 31.08 was another personal best time and is creeping towards the 30second mark.
His final swim came in the 100m Butterfly, where he finished in 5th place in a personal best time of 1.23.40, taking just over 2.5 seconds off his previous best.
The event was a great experience and one which Christian hopes he will be offered again!