Claire Emslie Girls Only Soccer Centre
A new girls only soccer centre starts in North Berwick in partnership with North Berwick Football Club.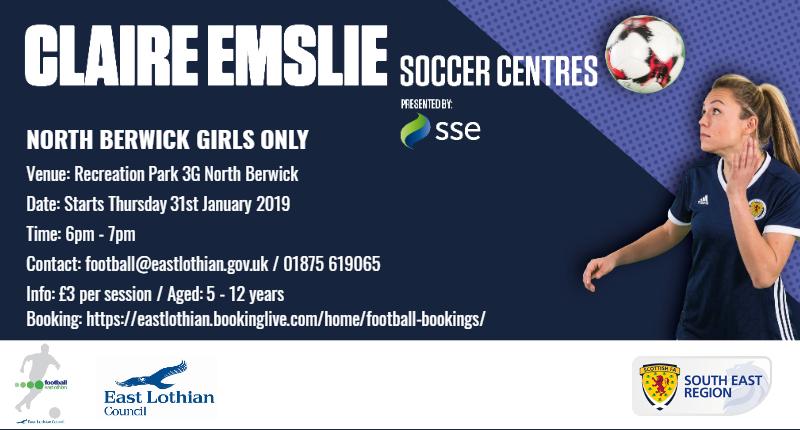 The Claire Emslie Soccer Centre aims to get more girls playing the game and this is a great opportunity for young girls between 5 and 12 to attend weekly football sessions taking Scottish FA Community coaches.
There is probably no better time for girls to be involved in football with the Women's Scottish National team reaching this year's world cup to be held in France and Claire Emslie herself likely to be in the squad.
The first session will take place on Thursday 21st February 2019 from 6pm to 7pm and it will take place at Recreation Park 3G in North Berwick and there is a charge of £3 per session booked on block by block basis.
The sessions will be supported by coaches from North Berwick FC and can a great way for young girls to progress from recreational football to club football.
For more information or bookings please click the below link.
https://eastlothian.bookinglive.com/home/football-bookings/