CPD Sports Sessions Return!
CPD Sport Sessions are back......Open to all Coaches, Volunteers and School Staff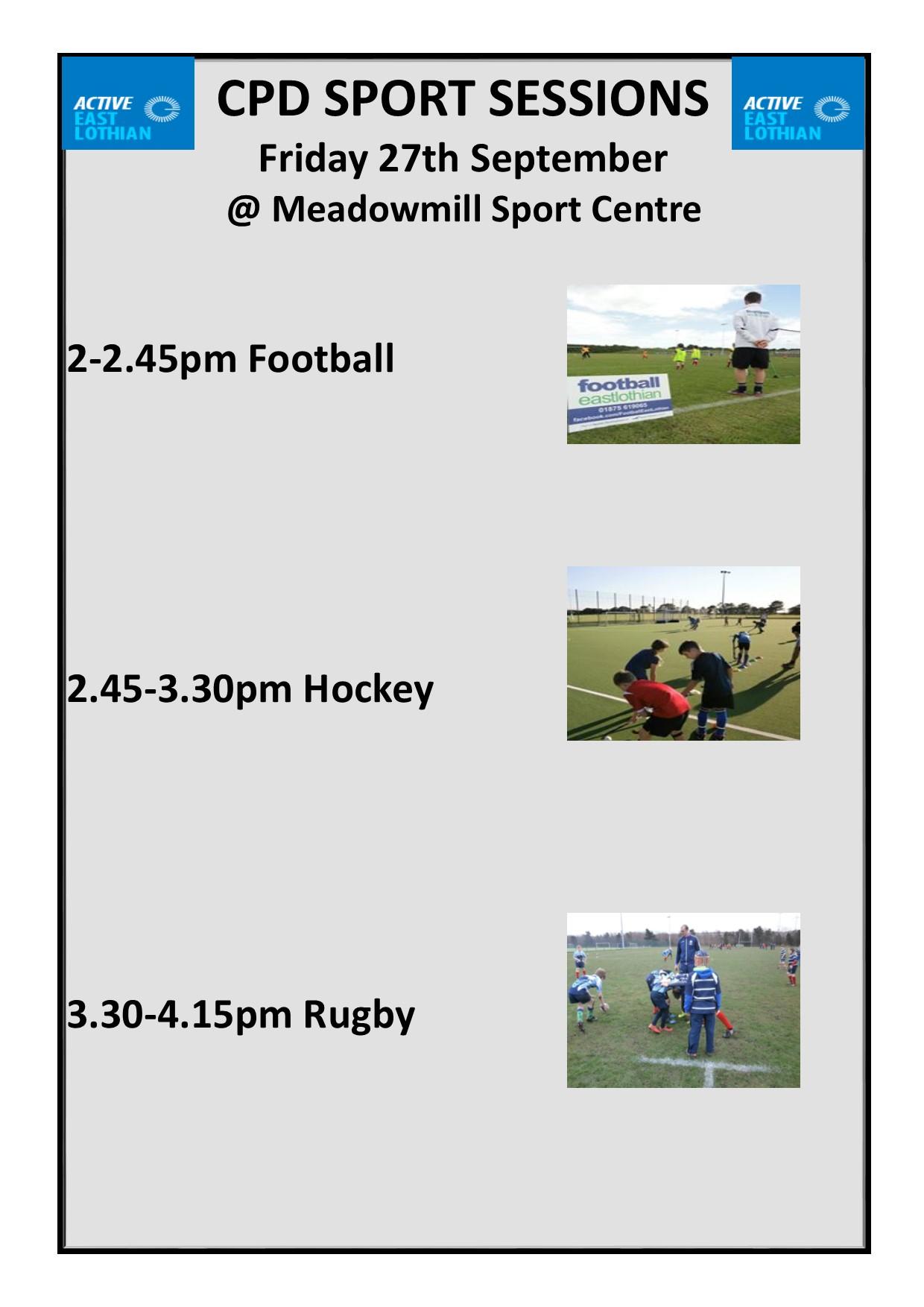 After last years successful sessions we are delighted to offer the above again this year. These sessions will be led by East Lothian Sport Development Officers. These officers have extensive experience from grass roots to performance sport.
Participants who attend this course will observe the development officers deliver a session to a group of young people. The sessions will include basic and advanced drills and practices which course participants can then implement in their sessions.
Attendees of the course will not be required to take part in the sessions as this will be observationbased (there will be some opportunities to take part in activities if you so wish).
To book email Laurie Daborn (Active Schools Coordinator) ldaborn@elcschool.org.uk
or call 07976 376 615
Please include;
Your Name
Name of School or Club
Your role at School or Club
What above sport sessions would you like to register for?