Developing The Mental Game
Sport psychology workshop for young athletes.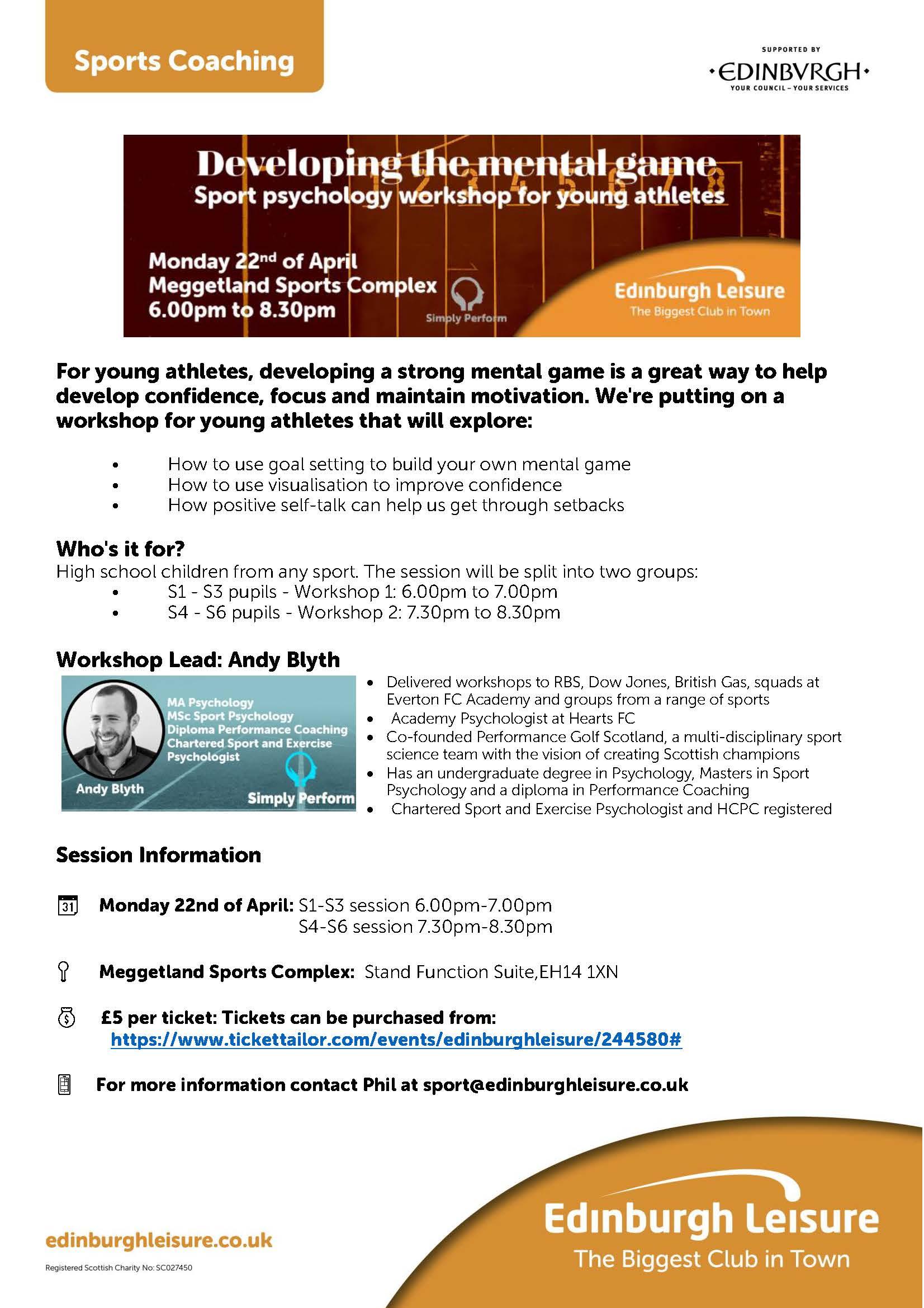 "Developing the Mental Game" sport psychology workshop for young athletes in April.
"For young athletes, developing a strong mental game is a great way to help develop confidence, focus and maintain motivation. We're putting on a workshop for young athletes that will explore:
How to use goal setting to build your own mental game
How to use visualisation to improve confidence
How positive self-talk can help us get through setbacks"
The session is taking place at Meggetland on Monday the 22nd of April in the Stand Function Suite. We are running two one hour workshops, one for S1-S3 pupils from 6.00-7.00pm and one for S4-S6 from 7.30-8.30pm. The sessions are open to young athletes from any sport.
The flyer image provides more information about what the session entails and our speaker Andy Blyth.
Tickets are priced at £5 per person and can be purchased from: https://www.tickettailor.com/events/edinburghleisure/244580/