Dunbar's Taekwondo Kid wins our Volunteer Spotlight Award
Brad Robertson, a taekwondo coach from Dunbar, is the latest winner of our Volunteer Spotlight Award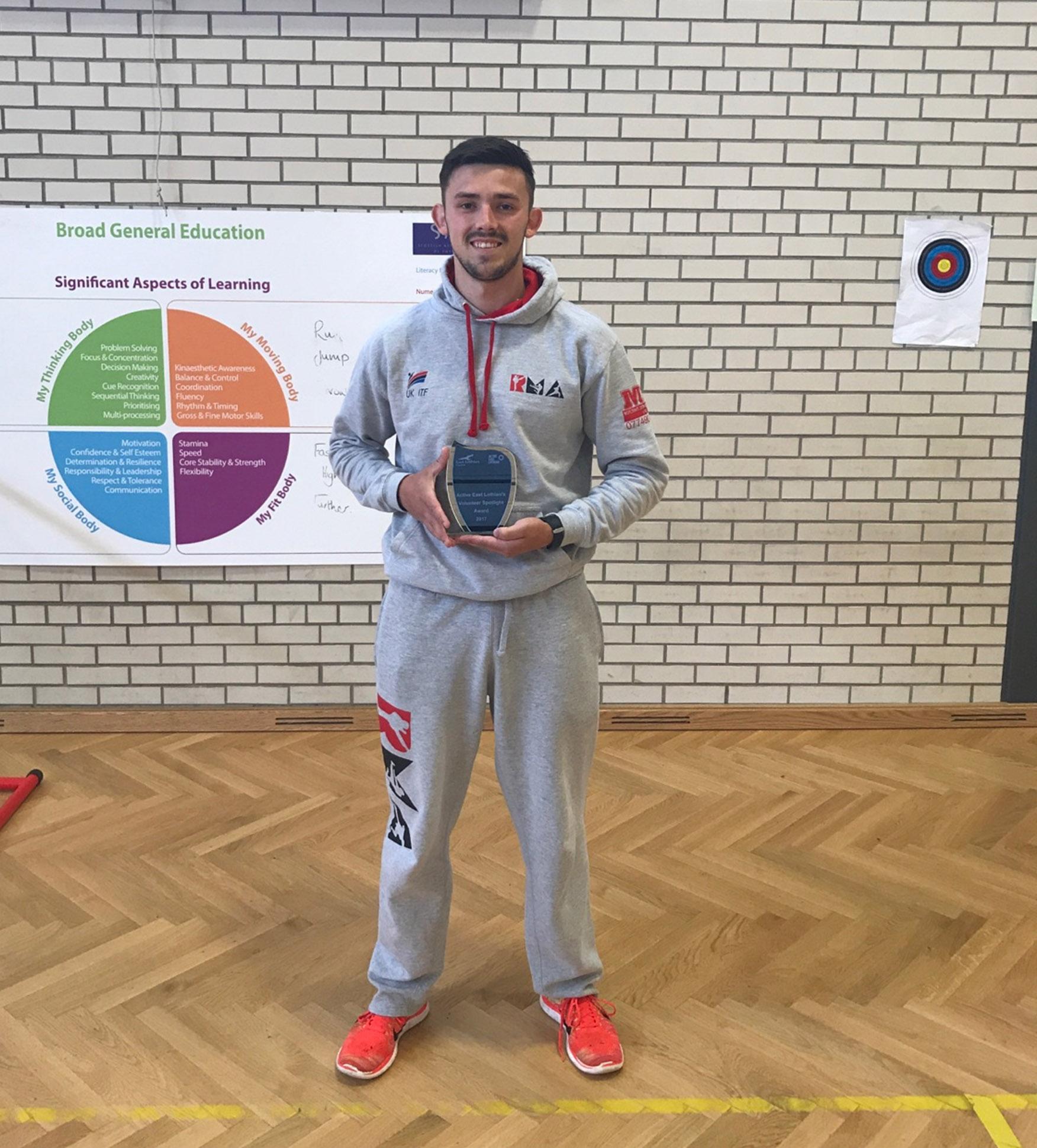 Our latest Spotlight Award winner is Brad Robertson who leads Taekwondo Sessions in the local community with Active Schools in Dunbar. Brad has been coaching with Active Schools for over 3 years and every term, Brad leads an after school Taekwondo club for anyone to access, but also visits each of the cluster schools throughout the year as he aims to ensure everyone gets the chance to experience the sport.
Brad has also taken a P7 Girls Self-Defence Class which was targeted towards girls who lacked confidence in sport. This programme has been such a huge success it has now been linked in with the curriculum and has also showed a sharp rise in the girl's confidence levels to take part in PE and after school sport.
By moving around each of the school and delivering to various age groups, he aims to show that any child is welcome at "Robertson's Mixed Martial Arts Club" in Dunbar and is a great way to keep children participating in sport outside of school and aim towards a lifelong participation.
Gareth Hill, Dunbar's Active Schools Coordinator nominated Brad for his award, and describes him as "an outstanding member of the Dunbar community"
Does someone you know deserve one of our Spotlight Awards? Why not nominate them yourself by visiting http://www.activeeastlothian.co.uk/volunteer/volunteer-roll-of-honour-86 where you can also see a full list of our incredible volunteers from around East Lothian.