East Lothian Primary School Track & Field Championships
Champions!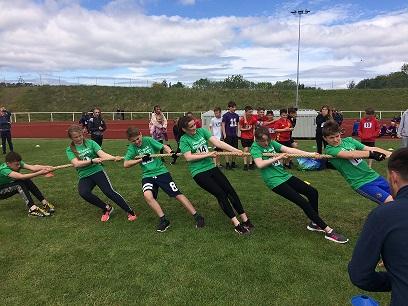 On Thursday 23rd and Friday 24th May, Meadowmill Sports Centre hosted the annual gathering of the Region's Primary School P6/7 athletes. Over 400 children competed over the 2 days in 9 different events ranging from 80 – 600m running to Long Jump and Cricket ball throws. The competition of the event had to be the Tug-o-War, which was a hotly contested battle on both days.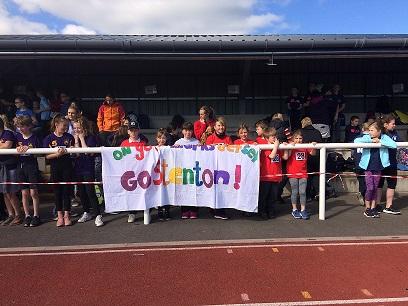 The events were a tribute to the vast talent we have in the children of East Lothian and it is thanks to the hard work of the athletes, PE Specialists, Class Teachers, Athletics Coaches and Volunteers who help to support them throughout the year to enable them with the skills to compete at such events. The event was heavily supported by the East Lothian Region Athletics Ambassadors – Catriona McPheat, Cammy Smith, Lewis Goodall, Adam Hoole, Joe Donnelly, Fraser Kelly and Cammy Bullen along with James Fraser and, not least, Jamie Bowie, without whom, the event would not have run so smoothly. Thanks must also go the Bill and Dave for their expertise in the TEL tent, ensuring finish line results were correct and checking back on Photo-Finish video, just to be sure.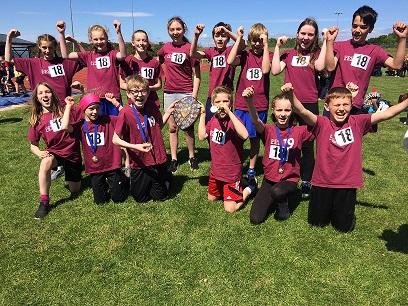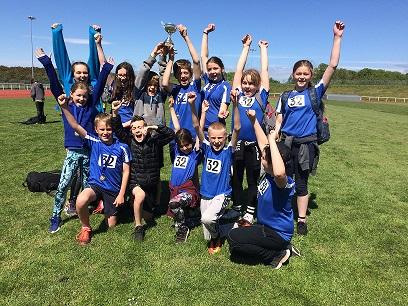 Winners this year were: Big Large Schools Dunbar Primary School
Small Large Schools Gullane Primary School
Big Small Schools Pencaitland Primary School
Small Small Schools West Barnes Primary School
Full results are available on this link:
/media/large_schools_results_copy.pdf
/media/small_schools_results_copy1.pdf
Congratulations to all Pupils who took part in the event and for bringing such lovely weather with them.