East Lothian Rugby Star goes Pro
Rory Darge former North Berwick High School pupil signs first professional contract with Edinburgh Rugby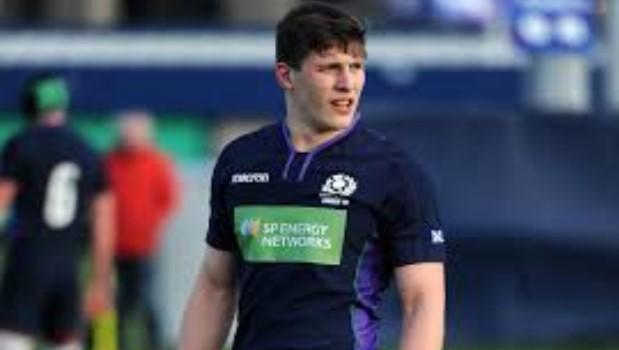 Rory Darge a former pupil of North Berwick High School has signed his first professional contract with Edinburgh Rugby at the young age of 20 years old. It is no surprise to many people involved in rugby within East Lothian to see Rory go on to play for Edinburgh. Along with Rory's obvious talent and ability he has a great work ethic and is a very humble and respectful young man.
Rory played in a very successful North Berwick School team throughout the age groups. In u/14 he got his first taste of pathway rugby where he participated in the East Lothian skills camps and was soon playing rugby for the East Lothian Falcons teams against other regions. He was then selected to be part of the East Lothian Performance Athletes in Sport (PAIS) Rugby programme.

Reflecting on his time playing for East Lothian, Darge, said: "He really enjoyed playing the regional fixtures as it was a step up in standard but what he remembers most fondly is the friendships he made with boys from all over East Lothian who he regularly played against for school and then got to play with for the EL Falcons. "He still keeps in touch with a lot of the boys who he played with for East Lothian and hopes to see a few more of them in the professional game soon".
Rory also explained the invaluable lessons and skills he learned from being involved in the East Lothian PAIS programme, Rory, stated: "I learned so much from my time on PAIS, not only the weekly gym sessions that developed me physically but the workshops and courses we went through during the programme that focused on things like nutrition, goal setting & time management which were so important and taught me a lot that has set me up for life in the professional game".
Since his time at School and with the EL Falcons Rory went on to play for the Borders & East Lothian Academy and Scotland for the u/18 & u/20 age grade teams. He even represented the Scotland u/20 team when he was only 17 years old. He also received a great present on his 18th Birthday when he played against England u/20's and beat them in the 6 Nations competition at Myreside. In 2020 Rory has been playing for the Fosroc Super 6 team Southern Knights and strong performances in the competition led to him being selected as Captain of the Scotland u/20 team.
We at East Lothian Rugby are extremely proud of Rory and his achievements and wish him the best for his future with Edinburgh Rugby and hope to see him walking out for the Scotland National team in the not too distant future. It is great to see a player come through the pathway programmes in East Lothian and move onto the professional game, following in the footsteps of other EL players Lewis Carmichael and Chris Dean in joining Edinburgh Rugby.