East Lothian squads take on Watsonians
Mothering Sunday saw East Lothian squads out in force..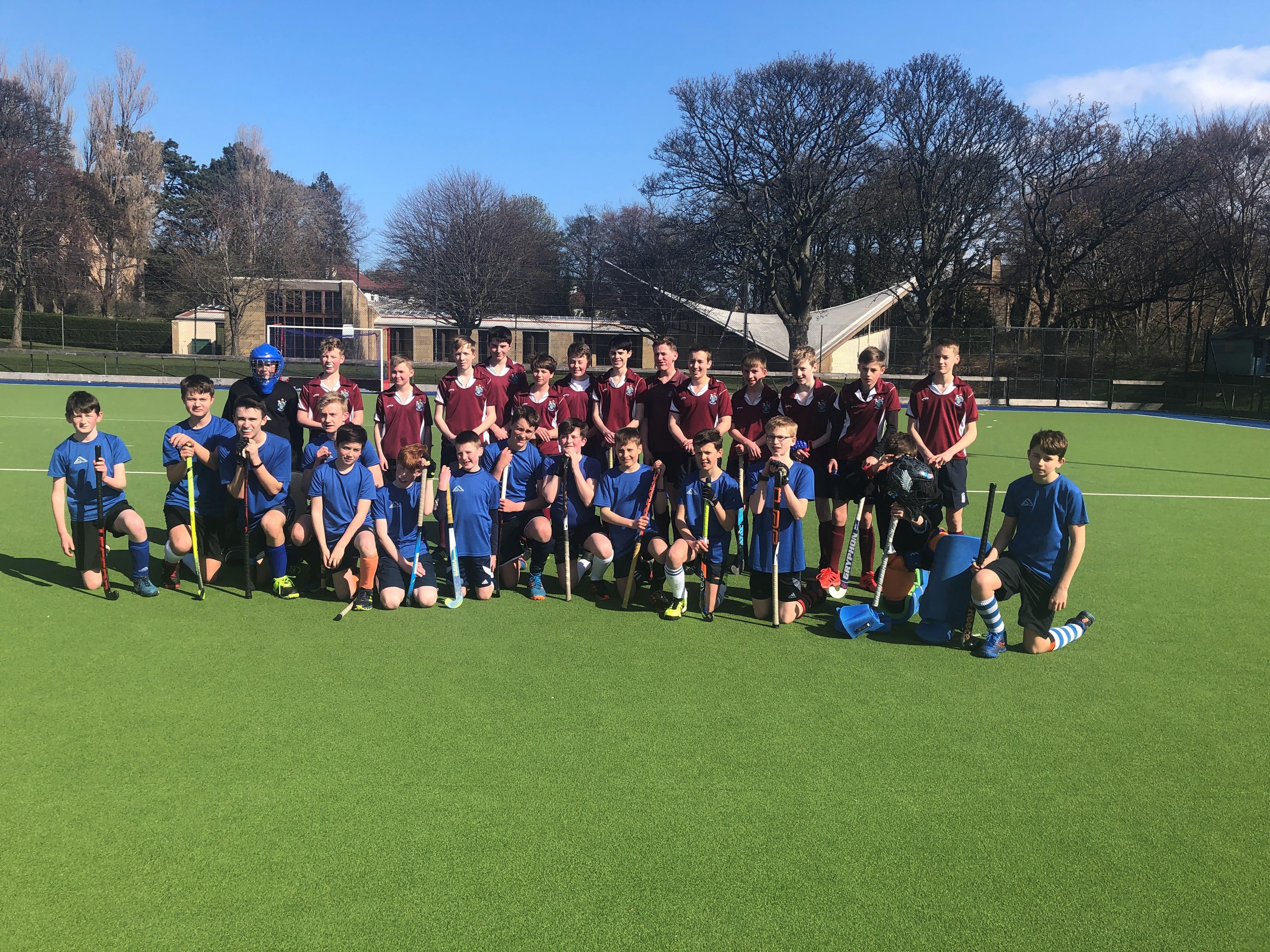 To finish the Easter term what better way for the squads to come together to play home and away games against Watsonians.
The girls kick started the morning off at the Aubigny in Haddington, taking on Watsonians.
U13 1st years team
The girls started off strong dominating the first 15mins. However Watson's found their feet in the second 15 and began to fight back which put our girls under a lot of pressure.The girls kept calm though and showed great team work resulting in our first goal. The last 15mins was tense and very much end to end. Watson's drew level with us and it really could have gone any way, unfortunately for East Lothian the game ended with Watson's winning 2-1.
U13 P7 and P6 team
Both teams came out fighting right from the starting whistle. This game was end to end the whole time, there was no way anyone could call it. East Lothian had just as much possession as Watson's did. Watson's had just as much great defensive play as East Lothian did. The girls had some great play and managed to sneak a run through Watson's defensive resulting in the game finishing with East Lothian winning 1-0.
Overall both games were just as exciting to watch. The skills that these girls showed today were amazing, not only that but their attitude and team work were even better.
Some of the "grown-up" hockey players could learn a lot from these girls. Well done girls!
Now up to Edinburgh where Watsonians hosted our boys.
U13 boys team were first up at 12noon.
A strong team of our P7 and P6 development squad boys took on Watsonians U13 team in a very exciting, end to end game. It took a little while for the boys to settle in to their positions and work as a team, but when they did, boy did they play at the highest level. Adapting to 11 aside, using the whole pitch, using each other the boys rose to the challenge and took an early one nil lead in the second fifteen. Watsonians equalised shorlty afterwards. Heads high, they fought back to secure a 2-1 victory over a well drilled Watsonians first year team. Well done boys, a result which for mohters watching was the best mothers day present they could have given!!
U14 boys team next up at 1pm.
Next up we fielded an U14 team comprising of first and second year development squad players and some of the P7 boys who had played in the first match. Again, a few minutes to settle in as a team and they were off. A fantastic game of hockey to watch with some real skill and use of space, each and everyone of the team gave 100% in an exciting end to end game. The game finished 2-2 which was a very fair reflection of the game and the very high standard of the two teams. Well done boys, a delight to watch such an exciting game.
An excellent day all round for our squads - four exciting, high-quality, tight matches all played in a very friendly and positive spirit. A joy to watch.