Ewan Anderson Claims DPS P4 Table tennis Championship
Anderson turns on the style to win the final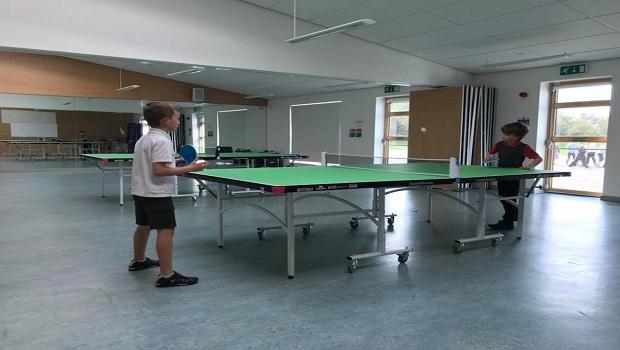 Active Schools worked with Dunbar Primary School to organise a P4 Table Tennis tournament. The reason the children were so keen for a TT tournament was because Haddington Table Tennis club had been in delivering curriculum to the P4 across all the cluster schools. The children enjoyed the session so much they wanted a TT tournament to finish off the block.
Gareth (Active Schools Coordinator) and Mr Mackenzie ran the tournament on a Tuesday lunchtime with 33 children from P4 signing up. In the early stages it was clear to see that the standard of play was at an exceptionally high level. As the rounds progressed we were left of the semifinal of Ewan Anderson vs Angus Wilson and Ewan Romanis vs Blair Randell. In the Ewan vs Blair semifinal it was described as the battle of Dunbar. The lead changed hands all the time and it went to down to final game in the best of 3 with Blair finally winning.
In the final Blair meet Ewan Anderson who came out all guns blazing and didn't let Blair settle into the match. Ewan won the final two games to love. Blair never let his head drop and fought the whole way. Congratulations to Ewan on winning the DPS P4 Table Tennis Championship.
Active Schools will be looking to run more tournaments across the year and throughout the cluster. If you wish your child to attend a TT club click on www.eastlothian.gov.uk/ActiveSchoolsDunbar to sign them up for TT