Finlay is Scottish Primary Champion
Finlay Jack is crowned Primary Champion at the recent Primary Schools Championships in Perth.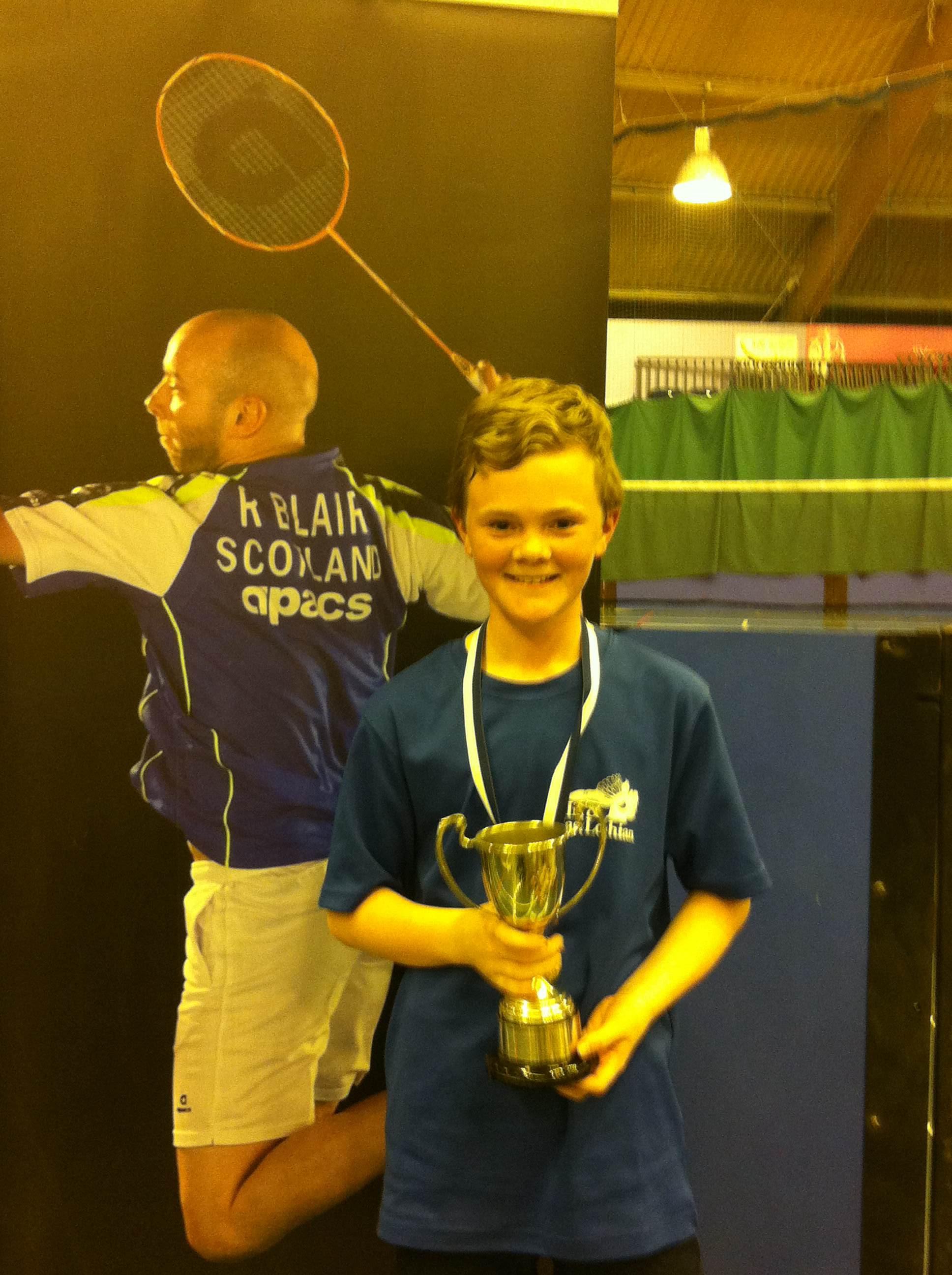 East Lothian young shuttlers were in top form at the recent Scottish Schools' Primary Championships held at the Bells' Sport Centre, Perth. The arena was buzzing as hundreds of youngsters from all over Scotland came to test their skills on the court.
Our players were excited and a little nervous, as the 'pool' matches got underway.
All players went into A and B knockout matches after the 3 or 4 pool games. Harry Bent,
Finlay Jack and Ben Riddle all Law Primary, won all their games and moved into the 'A' Knock-out while younger brother Callum Jack, Lewis Higgs, Lasswade, Daniel Moos, Longniddry Primary moved into the 'B' event. Battles were fought, games were won and lost and after an incredible final game Finlay Jack, pictured, won the day to be awarded the Gold medal and Silver Cup after beating Ben Riddle in a most exciting game 21-19.
Daniel Moos also played superbly and won all his games to lift the Gold medal in the 'B' Singles final against Lasswade Primary pupil Lewis Higgs.
More was yet to come as a very long afternoon of Doubles play ensued and finally saw Ben Riddle and Harry Bent reach the final of the Boys' Doubles. Despite great team work and determination, luck was not with them when they had match point and their opponents from the High school of Glasgow ran out the winners 23-21.
Meanwhile Daniel Moos, with school partner Charlie Cuthbert took full honours and the 'B'
Gold medals in their event.
Overall some superb results from our young players and hopefully they will continue to enjoy and develop new badminton skills within their game play.