First Girls Regional Football Festival
East Lothian P6/P7 Girls Football Development Squad attended the first Regional Festival at Oriam Performance Centre.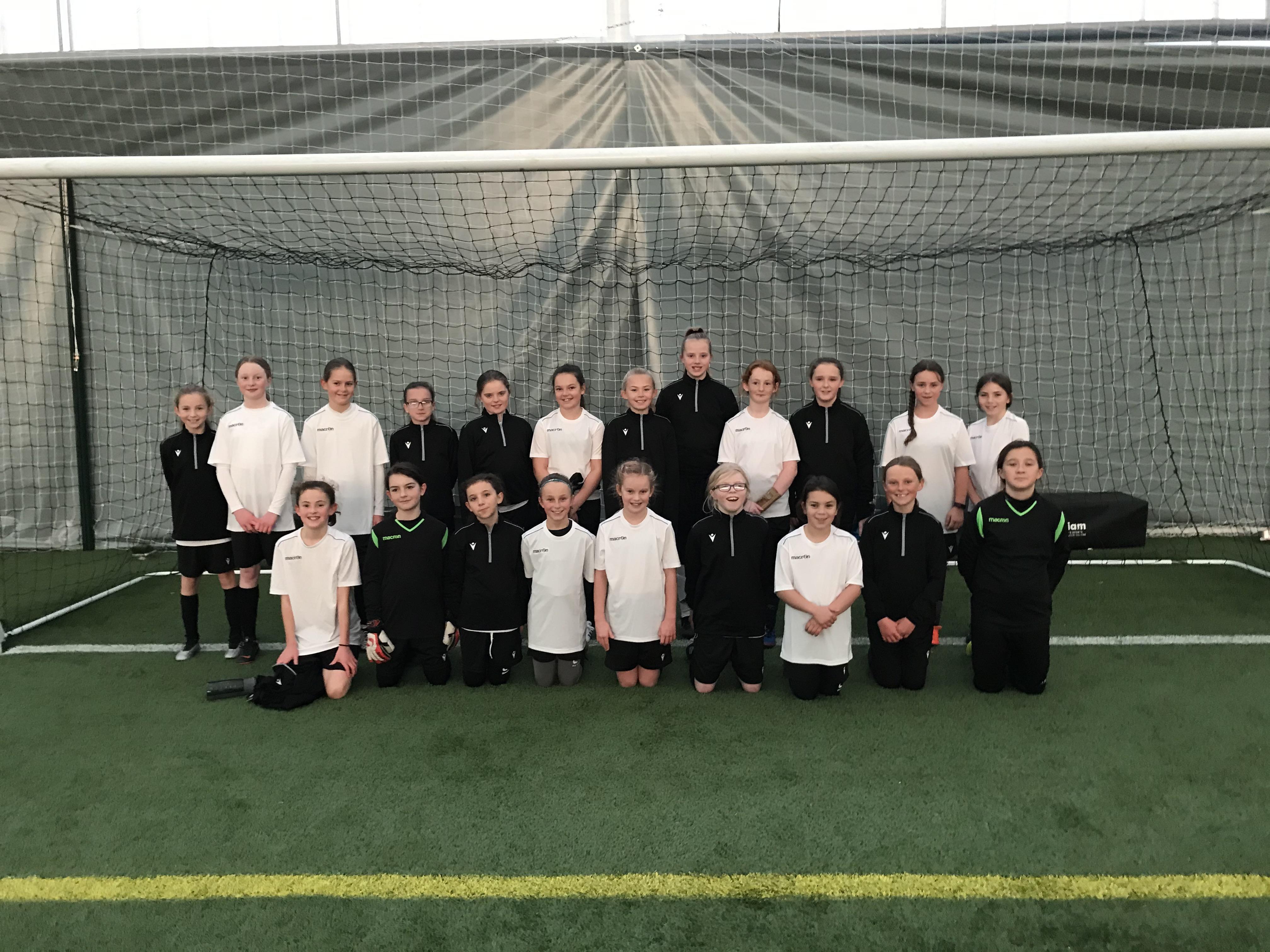 The squad of 22 players made up of girls from all over East Lothian split into two 7 aside teams and played 4 games each against their development squad counterparts in Midlothian and Edinburgh.
This is the first year we have had a girls only development squad with previous years being only mixed squads where the girls were always in the minority, to now have a full squad of P6/P7 girls who also participated in trials to make a squad of 22 shows huge strides in not only participation numbers but the performance levels in the girls and womens game in East Lothian.
The local clubs deserve massive credit for this growth with a lot of hard work going into growing girls only sections and breaking down the barriers for girls to play football locally.
The development squad who train weekly alongside the boys squad at Pinkie 3G have 2 fantastic female role models as coaches in Beth Sutherland and Ellis Notley both who play at the highest levels in the Scottish Womens game.
There will be 3 more regional festivals at Oriam this year that will continue to aid the development of the girls.