Funding secured to develop the Role Models of Tomorrow
East Lothian benefits from a £300K National Lottery windfall to celebrate Year of Young People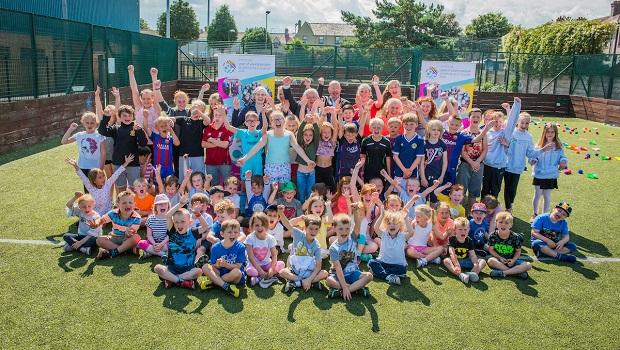 Young Scots will be inspired to make a change in their lives as the Year of Young People National Lottery Fund makes its first grants to 37 heritage, community and sports organisations across Scotland.
Thanks to funding totalling £322,400, young people aged eight to 26 years old will have the opportunity to shape and take part in a range of activities that will improve their health and wellbeing. These include volunteering, gardening, sport and music festivals, cooking classes, and projects that encourage young people to learn from their natural environment.
The funding has been made possible, thanks to money raised by National Lottery players, in a joint scheme from Scotland's National Lottery distributors - Big Lottery Fund, Heritage Lottery Fund, sportscotland and Spirit of 2012, a UK trust endowed with cash from the Big Lottery Fund.
Amongst the organisations celebrating is East Lothian Council, which receives £10,000 to encourage young people from under-represented backgrounds to take part in sport.
Bengy Barsanti, Club and Community Development Officer at East Lothian Council, explains:
"We are delighted to receive this award from the Year of Young People National Lottery Fund which will enable Active East Lothian and our partners to develop the role models of tomorrow through an intensive training and mentorship programme.

"By improving the leadership and business development skills of our young people we will empower and enable them to create sustainable, innovative activity projects to get disadvantaged and hard to reach young people involved in sport and physical activity improving health and wellbeing across our communities."
Welcoming the announcement, Maureen McGinn, Big Lottery Fund Scotland Chair, said on behalf of the Scottish National Lottery distributors:
"Thanks to National Lottery players, this £322,400 investment will make a difference in the lives of young people across many Scottish communities - from Dumfries to Stirling and into the Highlands.

"The funding will improve the health and wellbeing of young people from a range of backgrounds including those experiencing mental health issues, young carers and young people with disabilities.

"Scotland's Year of Young People is an exciting opportunity for young people to take lead roles in activities in their local communities and I am delighted that this funding will help make that happen."
Minister for Children and Young People, Maree Todd said:
"This National Lottery fund is an excellent example of how in our Year of Young People there are new opportunities for young people's skills and talents to flourish.

"It is fantastic to see the support from partners who all play a key role in helping to inspire and change the lives of young people. I look forward to seeing these projects develop and the difference they will make to young lives in 2018 and beyond."
More information about the East Lothian leadership project will be released shortly however if you are a local business or athlete who would like to offer support in a mentoring/support capacity please get in touch with Bengy Barsanti bbarsanti@eastlothian.gov.uk