Gallagher, Irvine and Preston Lodge top the golf tables
2017 Secondary Golf Order of Merit results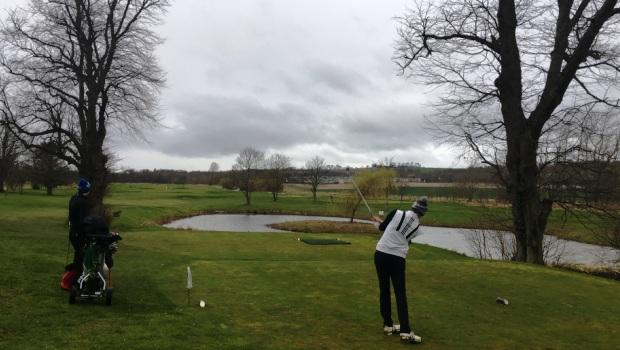 Congratulations Cameron Gallagher (Preston Lodge HS/Longniddry GC) who for the second consecutive year has won the Scratch Division of the Secondary Golf Order of Merit. Cameron is part of the Scottish Golf Academy Programme and is looking all set for another great season ahead. Cameron beat school and club mate James Morgan (Preston Lodge HS/Longniddry GC) into a very close 2nd.
Congratulations also to Lewis Irvine (Musselburgh Gr/Craigielaw GC) winner of the Handicap Division of the Order of Merit. Lewis was the clear winner and has shown great commitment to his golf playing in all 5 of the events. Lewis beat Max Blair (Preston Lodge HS / Longniddry GC) into a very respectable 2nd place.
Preston Lodge High School were once again the winners of the Team Order of Merit based on the best 3 Stableford points at each of the 5 events. This is PL's 7th win of the overall Team Order of Merit in the 8 years that it has been contested. Well done PL ... again!
Click here for full results of the Secondary Order of Merit results
Congratulations to the below 16 players who have been selected to represent East Lothian in the East Lothian v's Edinburgh Secondary Schools Ryder Cup on Tuesday 26th September 2017 at an Edinburgh venue. (TBC by our opponents!) This is always a fantastic match play event and East Lothian will be defending their title for the third year in a row and hoping for the hat-rick!!!
Qualifiers are:
Scratch
Cameron Gallagher (PL)
James Morgan (PL)
Matthew Foot (PL)
Cameron Spencer (NB)
Jack Noon (Muss)
Aaron Hall (PL) Lewis Hannah (Muss)
Daniel Gaines (Muss)
Handicap
Lewis Irvine (Muss)
Max Blair (PL)
Ethan Inglis (Muss)
Charlie Malcolm (NB)
Ryan Gallagher (PL)
Jamie Gallagher (PL) Cameron Smith (PL)
Angus Blacklock (NB)
2017 Paul Lawrie Scottish Schools Championship
19 players competed in our Scottish Schools qualifying event at Musselburgh Golf Club.
Congratulations to our top qualifier Aaron Hall (PL) who shot a 69 on the day and to Matthew Foot (PL) who was our 2nd top qualifier with a 75.
Aaron and Matthew will represent East Lothian at the national event held at Murrayshall, Perth on Mon 12th June 2017. Good luck boys!