Get into Golf coaching
Women and Girls - Would you like to learn to play golf or improve your golf skills?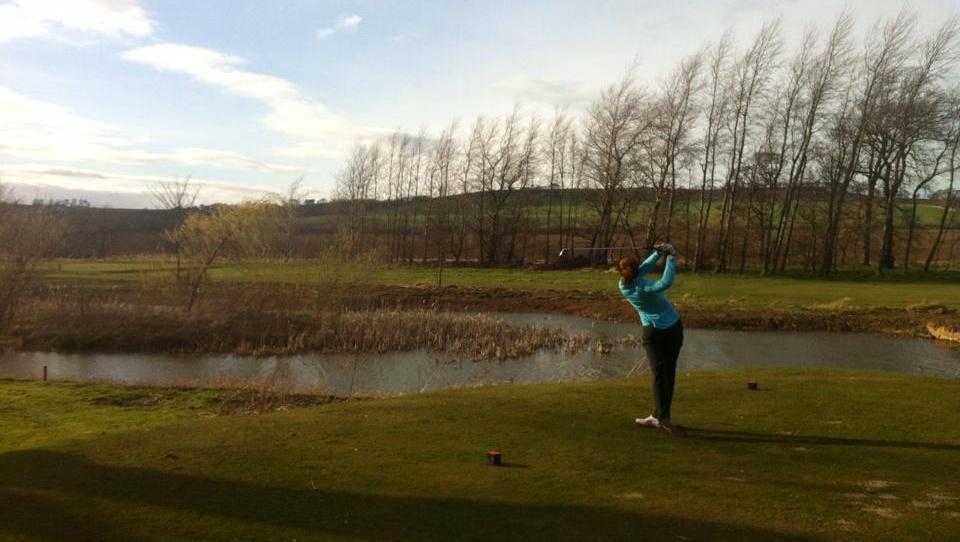 We're looking for women and girls to book into the below 6 session coaching block starting in March with PGA Pro Jane Connachan.
Some of the female members of Haddington Golf Club will be also supporting at the sessions and hope to invite you to some short hole fun competitions and social get togethers.
We'd like you to book in as a pair and your pair should be made up of one lady aged over 18 i.e. Mum, Gran, Aunt, Guardian and one girl aged over 10.
Get into Golf Women and Girls Coaching with PGA Pro Jane Connachan
Venue: Haddington Golf Club
Day: Saturdays
Time: 1400 - 1530
Dates:
March 10th & 24th
April 21st
May 12th & 26th
June 9th
Price: £60 (payment details will be sent with confirmation)
Closing dates for bookings: Fri 2nd March
All standards welcome!
To book email: kgreen@eastlothian.gov.uk
Clubs provided if required (please indicate if clubs are needed)
Places will be allocated on a first come first served basis
Maximum of 12 players per group
We hope that it's a sport you'll enjoy learning and working on improving together. Golf is a game for all ages and here are some benefits to getting involved:
Learn the basics of golf in a fun and friendly environment with like-minded girls/women
Coaching delivered by a female PGA professional
Free use of practice facilities throughout the duration of your coaching block
Free equipment hire throughout your coaching blocks
Access to our fantastic family friendly bar and catering services within the clubhouse
Learn about next steps to membership
Keep yourself fit in the great outdoors and meet new people
If this coaching option doesnt suit but you're interested in golf coaching please contact me to be added to the golf database.