Get to know your Ross HS SPOTY Nominees - Neve Ewing
Neve is one of four Ross HS SPOTY nominees.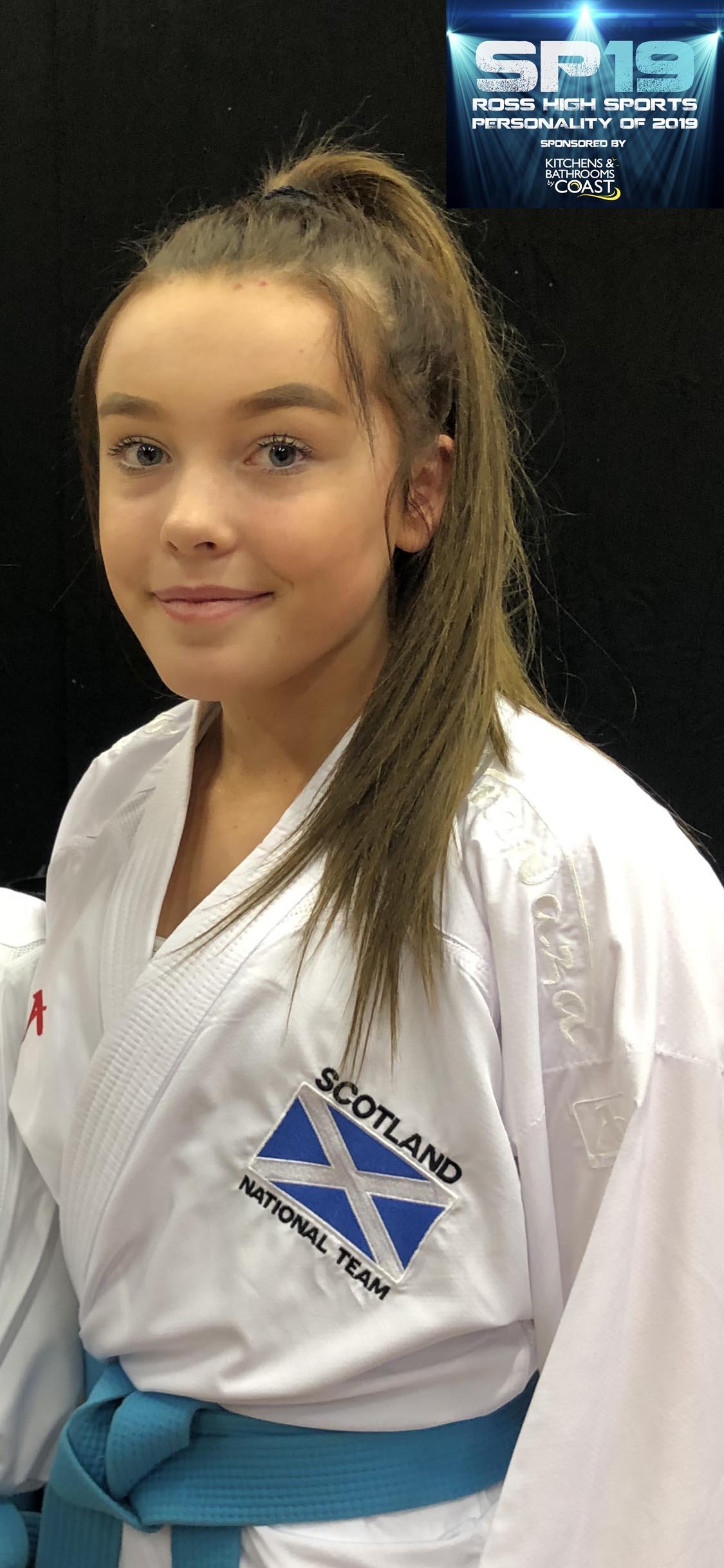 Neve Ewing has is a very successful member of the C.E.K. Federation, regularly training 13 hours a week.
Currently ranked 8th in the World for her age group (Girls aged 14-15yrs +54KG), and current Scottish national Team member.
Her list of recent accomplishments makes for fascinating reading:
2018 results
Current Wado World Champion
Current Wado European Champion
Ultimate Karate Champion
Irish Champion 2018
Reykjavík Games Champion 2018 and 2019 (Iceland)
Lisbon Open Champion 2018 ( Portugal )
Danish Open Champion 2018
CIKA International Champion 2018
Austrian Open - Bronze
Swedish Open - Bronze
Amsterdam Cup - runner up
British open - runner up
In 2018, Neve won 29 gold - 19 silver and 5 bronze medals