Get to know your Ross HS SPOTY Nominees - Stefan Krawiec
Stefan is one of four Ross HS SPOTY's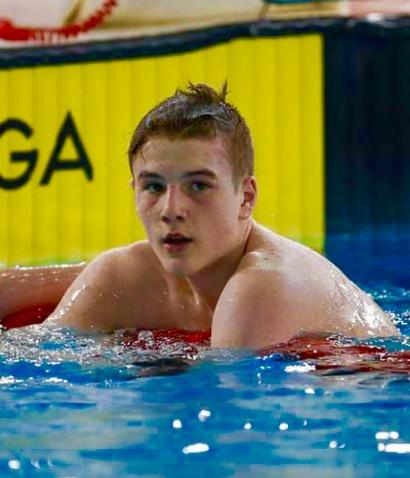 Stefan has taken the Scottish Swimming scene by storm over the last 12 months.
In the months of November and December alone, Stefan broke the Short Course (25m pool) National Age Group (12 years) records in
50m, 200m, 400m, 800m, and 1500m FC
50m Backstroke
50m 100m 200m Breaststroke
50m, 100m 200m Butterfly
200m IM
Which means he is the fastest 12 year old EVER in Scotland to compete in those events. Some of those records had been held for a great number of years.
He is the current Scottish Age Group Champion (11-13 years) in
50m Fly
200m Fly
200m FC
100m Fly
200m IM
100m FC
200m Br
400m FC
100m Br
400m IM
All achieved in while 12 years old which means he beat out boys a year older than him and he has another year to retain these titles in this age group.
Stefan is a tremendous talent and works hard constantly, training before and after school several days a week. . At the moment, although he races in finals against people his age, he will compete in heats against boys that are 15/16 years old and not look out of place. He is already one of the most successful sportspeople we'll see and he is still improving all the time. The sky (or sea) is the limit.