Gullane and Compass Swim to Success
Gullane and Compass win titles at East Lothian Primary Schools Swimming Gala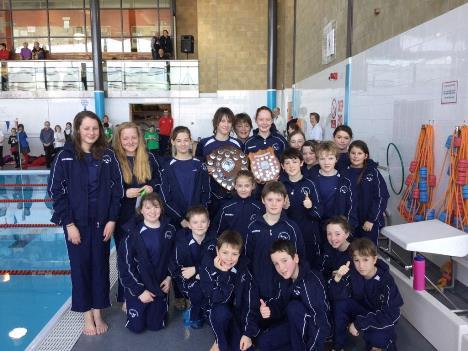 The finals of the East Lothian Primary Schools swimming gala were held last Friday at the Mercat Gait, Prestonpans.
Gullane Primary School were the overall winners of the large school trophy, winning by an impressive 12 points.
Compass Primary School were winners of the small schools trohpy by an exciting 2 points.
Gullane were also winners of the relay trophy, displaying excellent swimming throughout all the relay events.
Some very impressive swims by the youngsters meant that 5 Merit awards were handed out at the end of the event. Merit Awards were received by -
Luke Hornsey (Sanderson's Wynd)
Millie Capaldi (Gullane)
Grace Reid (Compass)
Justin Tait (Stenton)
Sean Craigmile (Sanderson's Wynd)
The Individual Trohpy was won by Lucy Lucas (Gullane)
Top 3 Large Schools -
Gullane 59
Windygoul 47
Law 44
Top 3 Small Schools -
Compass 38
Yester 36
Stenton 26