Looking for Junior Golf Coaching this season?
Lots of coaching options for players in P5 and above ....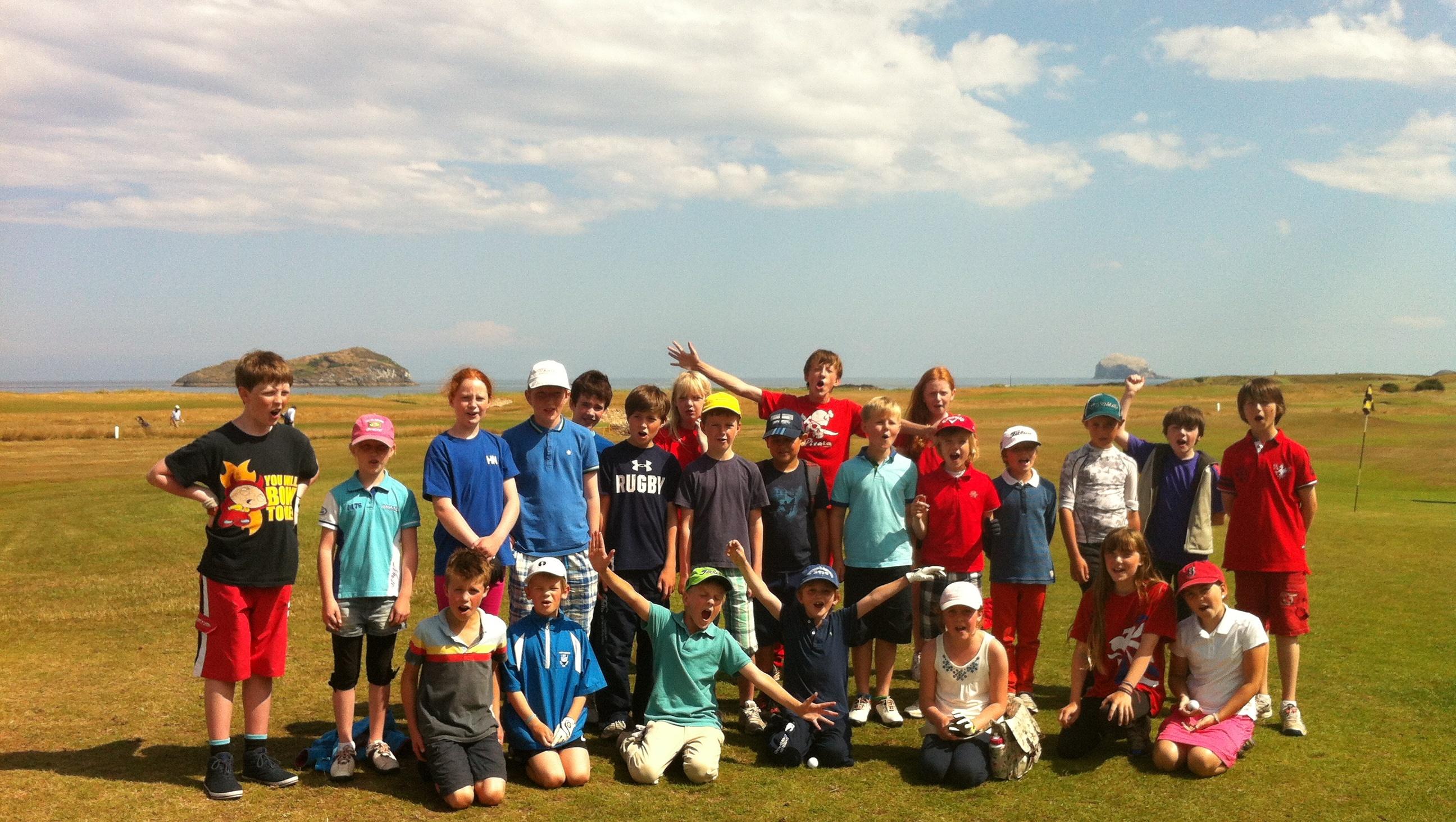 CLICK HERE to view current golf coaching options in East Lothian for children in P5 and above.
We will be adding details of more sessions over the coming weeks as clubs confirm their coaching plans.
What is ClubGolf? ClubGolf is Scotland's national junior golf programme and creates opportunities for children to learn and play golf in a safe, fun environment. We would now like to offer your child the chance to continue enjoying and playing golf through a structured programme. All abilities are welcome.
What does your child need in order to take part? We provide golf equipment including clubs if needed or you are welcome to bring your own. All your child needs is warm, comfortable clothes and trainers or flat shoes (no football shirts/colours please).
Who will coach your child? Your child will be taught by PGA Professionals or ClubGolf Volunteer coaches who are trained through the PGA coach education programme. All coaches have undertaken appropriate Child Protection training and Enhanced Disclosures with the support of ClubGolf.
How much does it cost? Stage 1 is around £3 per hour and Access to Leisure Card holders will be offered a 20% reduction at some clubs. If you book in more than 1 sibling into the same group some clubs offer a 15%. Please contact Kate Green to discuss discounts: kgreen@eastlothian.gov.uk
What are the ClubGolf coaching stages?
Stage 1 is 40 hours of coaching, usually delivered as 4 blocks over 2 seasons.
Stage 2 is 25 hours of coaching for players that have just gained a handicap (skill based)
Stage 3 is 120 hours of coaching for players that are working on reducing their handicap (skill based)
Stage 4 is the Academy (selection)
Stage 5 is the National Squad (selection)
CLICK HERE for more information
ClubGolf – the national junior programme was launched in 2003, as part of the Scottish Government's Ryder Cup 2014 legacy. Since then, more than 260,000 primary 5 children have been introduced to the game across some 300 clubs and the programme continues to drive more youngsters into the game, and ultimately into club membership.
The 'Get into Golf' programme, is encouraging clubs to attract more adult beginners. Again, the ultimate goal is increasing membership, by need creating a warm and friendly environment for newcomers to clubs, embracing the idea that you don't have to become a full member immediately to enjoy being part of a golf club community.
Click here for more information about ClubGolf and Get into Golf