Lucy Bryden recognised by BBC
National recognition for Longniddry Tennis club volunteer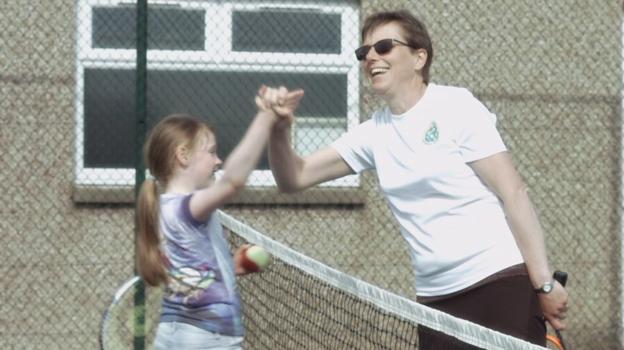 Get Inspired is a BBC Sport nationwide initiative. It aims to inspire people to try new sports and activities, through films, features, guides, and links to local events and clubs.
Lucy Bryden of Longniddry Tennis Club, who was recently named Tennis Scotland volunteer of the year for 2017, has been recognised with a Get Inspired initiative film. The film, has Lucy and members of the local community explaining how she has been pivotal in helping more people play tennis, not only in Longniddry but across East Lothian. Click here to watch the video. Huge congratulations to Lucy, it is amazing to see her continued hard work and dedication recognised at national level.
For more from Get Inspired please click here click here.