Medals for DMT and Trampolining Regional Team Finals
Over 170 gymnasts represented Scotland at the event in Birmingham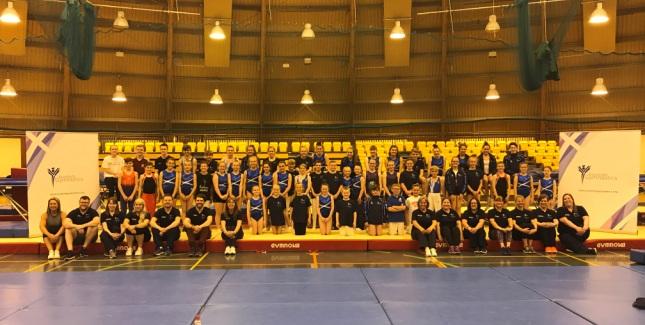 On the 16th and 17th June, local gymnasts from City of Edinburgh Trampoline Club and Two Foot Higher traveled to Birmingham as part of the Scotland delegation to compete at the Regional Team Finals for Trampoline, DMT and Tumbling.
The event consisted of competition between 13 regions including Scotland in the three disciplines. As a region Scotland managed to secure 1st place in DMT (for the third consecutive year) and Tumbling (moving up from 2nd place last year).
With 172 gymnasts, this was Scotland's largest regional team to have travelled to a competition. Between the three disciplines, 49 medals were won over the weekend. As well as, 104 of the Scottish gymnasts securing qualification to the Trampoline and Tumbling NDP Finals in Nottingham on the 7th and 8th July.
Locally, the two clubs had 13 gymnasts competing between them, with a number of successful performances.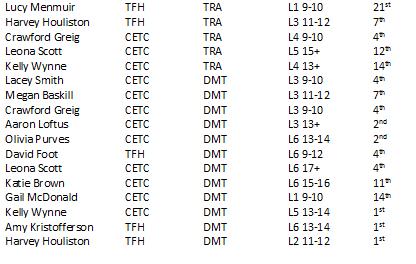 Congratulations to all!