PAiS Golf Performance v Development
Results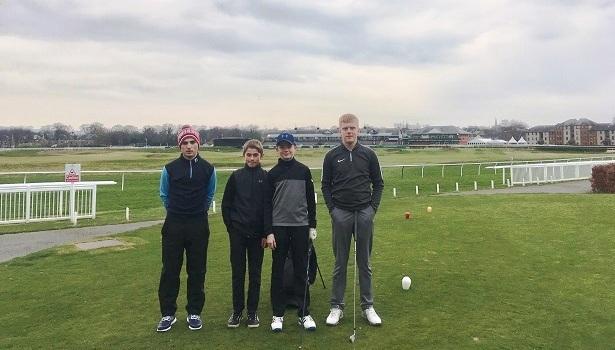 Our Performance Athletes in School (PAIS) Golf programme has been running weekly at Loretto Golf Academy for the past 6 months through the winter.
The winter sessions were attended by 35 golfers from all 6 East Lothian High Schools supported by Loretto's PGA Pros Scott Grieve and Scott Smith. To close the programme and kick start the 2019 season the PAiS Performance Squad and the PAiS Development Squad had Challenge Match at Musselburgh Old Course on Monday 1st April. Musselburgh Old Course seemed a fitting venue for our future stars as its one of oldest golf courses in the world.
The Development Squad took the honour winning 2:1 over the Performance Squad in a foursomes matchplay format. A number of players in the performance squad are in 6th year so will be leaving us but the Development squad proved that they are ready to step up and represent East Lothian. We wish all our 6th year golfers good luck for the future.
Results were:
Aaron Hall (PL) and Lewis Irvine (Muss G) beat Adam Nichol (Ross High) and Jack Collingswood (NBHS)
Ben Austin (Knox) and Owen Malcolm (NBHS) beat Finlay Mackenzie (NBHS) and Ryan Gallagher (PL)
Max Blair (PL) and Andrew Irvine (Dunbar Gr) beat Cameron Spencer (NBHS) and Harry Bent (NBHS)
We hope you all have a great season and that your hard work over the winter months serves you well out on the course.