Positive Coaching Scotland
East Lothian Football Development delivers a number of Positive Coaching Scotland workshops that help shape the culture of football in the county.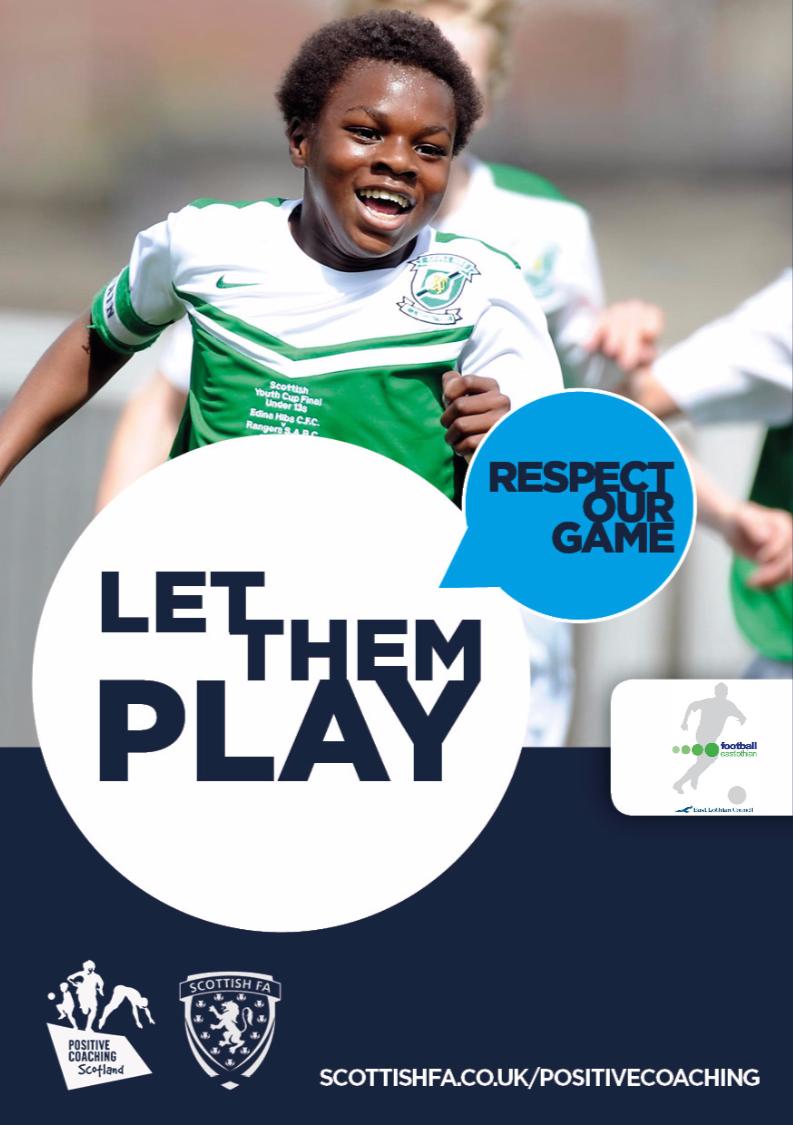 Our vision is a football culture in Scotland where young players are developed in a positive, safe environment, where they learn to win through effort and where valuable life lessons are developed. Through the Positive Coaching Scotland programme we are driving change.
Positive Coaching Scotland gives all involved in the game the tools to develop happy, successful, confident, and respectful young people. We want our players to win, just not at all costs, and we want them to stay involved in the game through to adulthood.
Unfortunately across all levels of the youth game, coaches focused on winning at all costs, irresponsible parents piling pressure on their children, violence on the touchline and disrespect for officials have become far too common. Therefore it's no surprise a high proportion of players are lost to football at a young age and we aren't producing enough high performing players. Coaches, parents, volunteers, officials and players alike, let's work together to change our culture.
The PCS programme is a double goal strategy:
The first goal is teaching young people vital, character building skills through football. Skills that will equip them for life.
The second goal is winning. Learning to compete effectively is a necessity in all areas of life. We want to win, just not at all costs, but through applying concerted effort to achieve set goals.
We use three key principles:
Honour Our Game
Teach everyone involved how to honour their team-mates, opponents, the rules, officials, and themselves.
Redefine Winning
Move the focus from the scoreboard to succeeding and winning through effort.
Fill the emotional tank
Build a young player's confidence, motivation and resilience.
So, now you know about the objectives of Positive Coaching Scotland how do you get on board?
Well, for instance, if you enroll on a Scottish FA coaching course then the principles of PCS and the tools to help you deliver them are taught through the course.
Or, if you, or your child play for a Scottish FA Quality Mark accredited club, or you are a coach, parent or volunteer at one, then the chances are you will have been offered a place on one of our workshops.
We run separate workshops for Coaches, Club Leaders, Parents and Players.
If you haven't heard about our workshops, then please ask your club to get in touch with us at football@eastlothian.gov.uk
Or for more information about Positive Coaching Scotland please click on the below links.
http://www.scottishfa.co.uk/football.cfm?page=2597
http://www.winningscotlandfoundation.org/