Primary Age Fencing At Knox Academy
Featured In April-July Haddington Programme!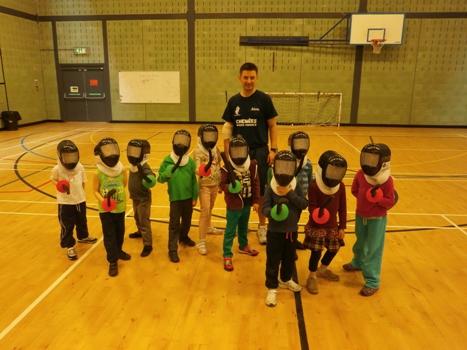 Above photo shows the P1-2 class with their coach.
Fencing was a great success last term with 54 different children completing a 7 week block of the activity and some entering a competition in Edinburgh. Booking is now open for the current block which commences on Friday the 9th of May 2014 and is open for P1-7 children using a combination of foam and plastic swords.
Details of approaching block of classes can be found on the Haddington Primary Active Schools Homepage.