Primary School Basketball Championships proves to be a Slam Dunk!
9 East Lothian Primary Schools battled it out to be crowned EL Champions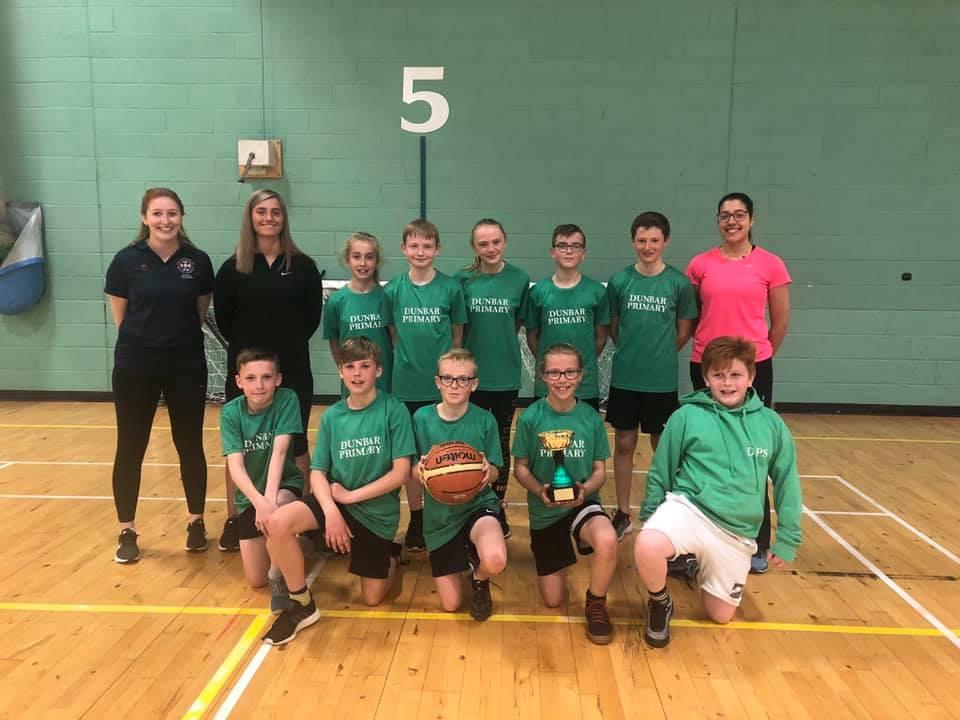 After a one year absence from the Primary Sports Calendar, Meadowmill played host to 9 Schools competing to be East Lothian Primary School Basketball Champions. With over 80 pupils taking part on the day there was some amazing Basketball action on display from all involved!
The added bonus..? The winners and Runners-up would go on to the Regional Finals to compete against other county finalists to become Regional Champion on the 3rd of June.
With schools split into 2 groups followed by a semi-final and grand final some of the games went right up to the last second!
Group 1 was a hotly contested group with 4 out of the 5 teams within 2 points of each other in the final standings, but it was Haddington and Campie Primary Schools (reigning champions) who came out on top, with Wallyford, Burgh and Previous Winners Law Primary just missing out on the Semi final spots.
Group 2 was equally as impressive with Pencaitland and Dunbar showing off some impressive long range shooting to edge them both into the Semi-finals past a improving St Mary's and Haddington B squad.
By winning their group, Haddington and Dunbar played the opposing runner-up and it proved to be the Group winners that would contest the final, with Haddington sneaking past Pencaitland 11-5 with some late winning baskets, while Dunbar stunned last year's champions Campie to take the second Final spot. In doing so, both Haddington and Dunbar will progress into the Regional Finals at the Crags Basketball Centre.
But the day finished with a high quality final with both teams leaving all their effort and energy on the court. Having played an extra game in the group stages, tiredness appeared to set in amongst the Haddington team, however with no drop in effort levels!
Dunbar long range shooting appeared to be the difference between the teams however, and they took home the trophy after clinching the final 14 points to 2. (Group photo above).
Huge thanks to all staff and pupils for making it a great event! Also huge thnk you to Malcolm, Head Coach from East Lothian Dragons, for coming down and refereeing as well as chattign to the kids about playing more basketball for the club!
This will return to being an annual fixture in the schools calendars and we are hoping to increase the number of schools involved next year!
In the meantime, if you are interested in playing Basketball, why not contact your local active schools coordinator and see if there is a session near you!