PTS Basketball Fixtures @ Knox March 2015
Another fantastic night of fixtures, Congratulations to everybody involved!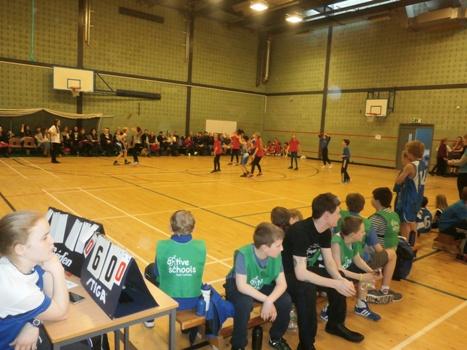 The third round of PTS Basketball fixtures took place in Knox Academy (Haddington) on Wednesday the 18th of March.
The teams taking part were Haddington, Ormiston, Tranent, Dunbar, Musselburgh and Prestonpans.
The final results for the evening;
Haddington 16 v 8 Ormiston
Tranent (1) 0 V 17 Dunbar
Musselburgh 11 V 10 St Marys/Prestonpans
Law 6 V 7 Tranent (2)
Ormiston 22 V 2 Dunbar
Tranent (1) 2 V 25 St Marys/Prestonpans
Tranent (2) 8 V 6 Musselburgh
Haddington 10 V 12 Law Primary
Huge thanks to all the coaches, volunteers, players and spectators who attended. A special thanks to the young ambassadors and the Knox senior Basketball team coaches who recruited a team of leaders, match officials and score keepers from the high school.
The next round will be at Prestonlodge on the 25th of May. This will be confirmed and letters distributed at Basketball sessions nearer the time.
All of the photos can be found on Active School Facebook pages for your cluster;
www.facebook.com/ActiveSchoolsTranent
www.facebook.com/ActiveSchoolsPrestonpans
www.facebook.com/ActiveSchoolsMusselburgh
www.facebook.com/ActiveSchoolsDunbar
www.facebook.com/ActiveSchoolsHaddington
www.facebook.com/ActiveSchoolsNorthBerwick
See you all next time !