Ross High lead the way in school boys hockey
Ross High get underway with a boys hockey squad...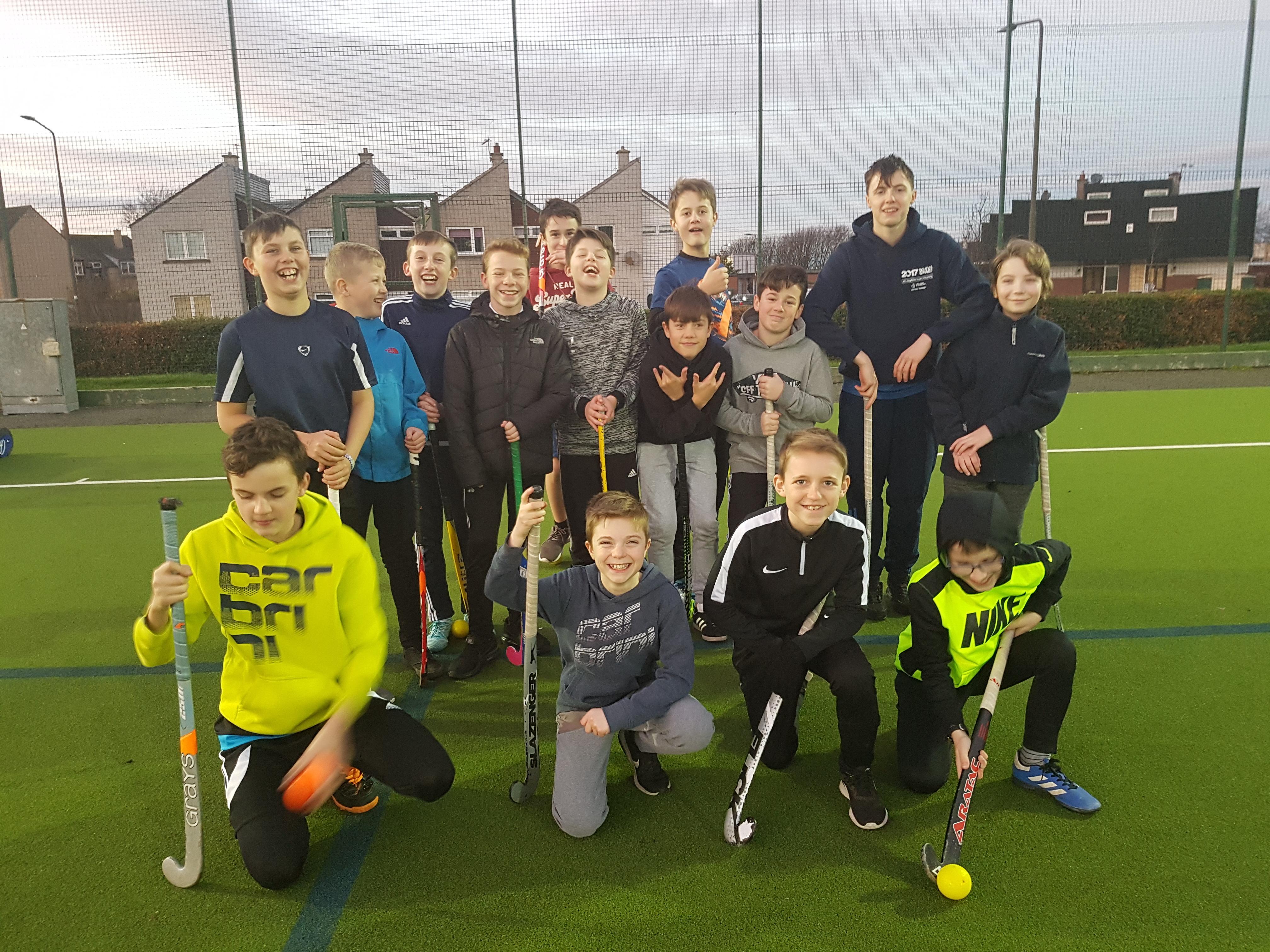 Ross High School have taken boys hockey with gusto.
In an interview with Eddie White at Ross High, he tells us
"Formed only a couple of months ago, boys hockey is now up and training regularly. We expected only a few people to take part and we envisaged driving them in my Zafira to join another school to try and get enough people to train with. The first night saw eleven boys turning up and, crucially, one parent to support. The next week it was fifteen boys, one parent and one senior girl hockey player. Then it was seventeen players and it varies between fifteen and seventeen each week, partly as some are committed to other sports as well.
It was when Mark Urwin, our Acitve Schools Manager, told me there were available slots on the 2G astro to start boys hockey, we choose the night and started to promote boys hockey within the school ('build it and they will come' sprung to mind!) and we were very pleasantly surprised at the result.
The success so far is a balance of many things but Olivia, one of our Senior hockey players in the school, and her mum have been instrumental in supporting the launch of boys hockey - thank you both. I am a maths teacher and not exactly, err, athletic...Their help was a Godsend.
After the Christmas break, we have our sights set on some competition with other schools, Boroughmuir being our first scheduled match in January. We also hope to get some boys hockey games in East Lothian as well as Edinburgh, looking forward to Dunbar, Knox, North Berwick, Preston Lodge and Musselburgh being part of this exciting time"