@RossHighSport NEW Lunchtime Clubs
NEW Lunchtime Clubs in the Games Hall at Lunchtime at Ross High School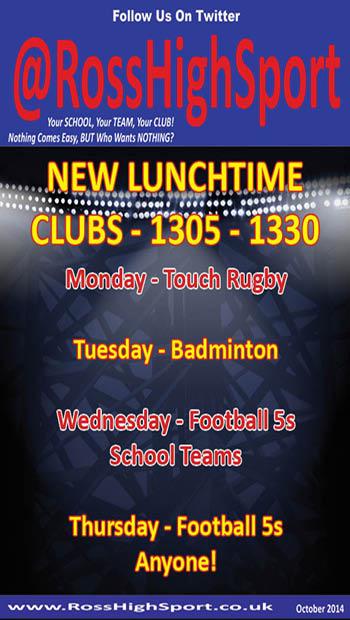 The NEW Lunchtime Clubs take place in the Games Hall at Ross High School.
Starting at 1.05pm until 1.30pm.
All you need to do is turn p and take part.
The Monday Rugby, Tuesday Badminton and Thursday Football clubs are open to anyone.
The Wednesday Football CLub is for those who already play for the school Un 13's & Un 14's teams.
We look forward to seeing you there.