Scottish Squash Mascot Design competition!
Check out this exciting and fun opportunity from Scottish Squash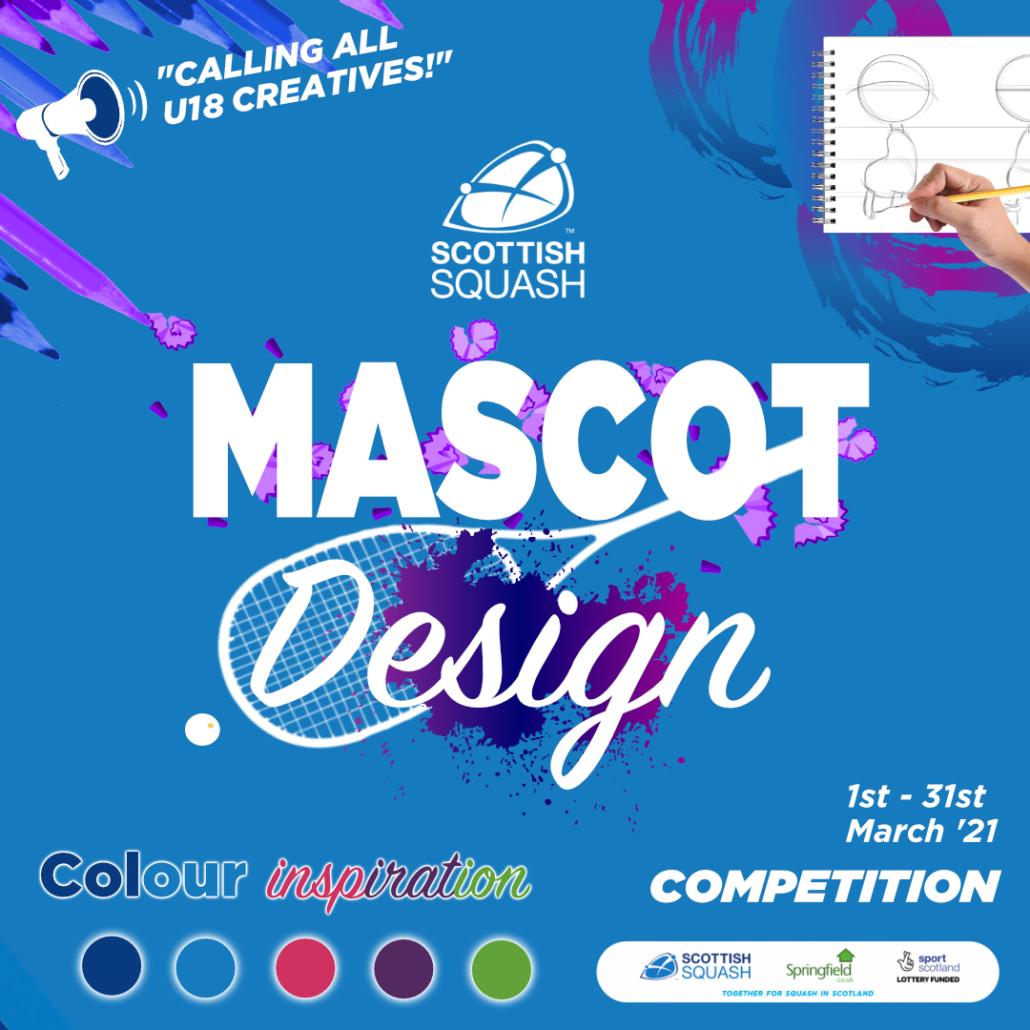 Check out this exciting and fun opportunity from Scottish Squash for school pupils during this challenging period. Whilst we can't access squash courts right now we still love to inspire young people and familiarise them with our fantastic sport.
So, we present to you - the 'Scottish Squash Mascot Design' competition!
We'd love to inspire as many young people as possible to get creative and involved in this project. The winning submission will be generated into a digital version that we can use at the Scottish Squash flag ship event the 'Springfield Scottish Squash Open 2021' as well as winning squash equipment for their school, a visit from the Scottish Squash development team and some pro squash athletes!
No idea what squash is and need something to educate the class before getting started? We've got you covered!
Check out this YouTube video featuring one of our very own professional Scottish squash players, Georgia Adderley, talking about the fundamentals of squash, without all the complicated jargon! - https://www.youtube.com/watch?v=2dWB76-w-r8
The competition is running from the 1st to the 31st of March with a winner being announced in April. To get involved simply follow the instructions of the application form below and GET DRAWING!
https://www.scottishsquash.org/competition-create-your-own-scottish-squash-mascot/
Any questions you might have with regards to the competition please do not hesitate to get in touch with Scottish Squash at 'info@scottishsquash.org'.