Success For Helen
Great North Run 5k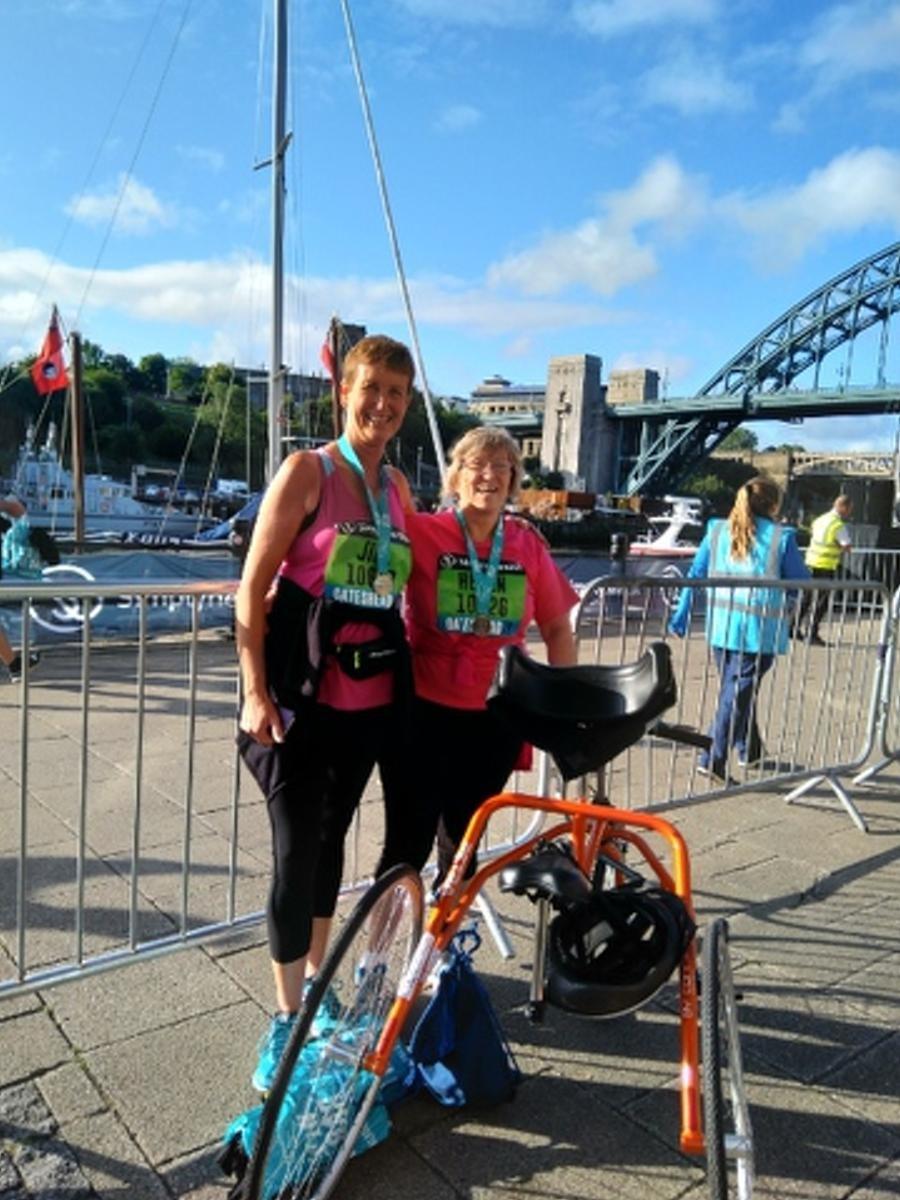 On Saturday 7th September, Helen Wass-O'Donnell completed the Great North Run 5k on one of Enjoy Leisure's Race Running Bikes.
Helen completed the course in 38.13 minutes which is a phenomenal achievement.
Helen suffers from lower limb disability, balance difficulties and had MS so this was a real challenge for her. It just goes to show how effective these bikes are and how strong minded and determined Helen is.
If you are interested in becoming involved in race running please contact lgilroy1@enjoyleisure.com and you too could be part of Team East Lothian's RaceRunning Squad who meet for training on a Monday evening at Meadowmill Athletics Arena