The Futures Project
Create the future you want to see in East Lothian while learning real life skills.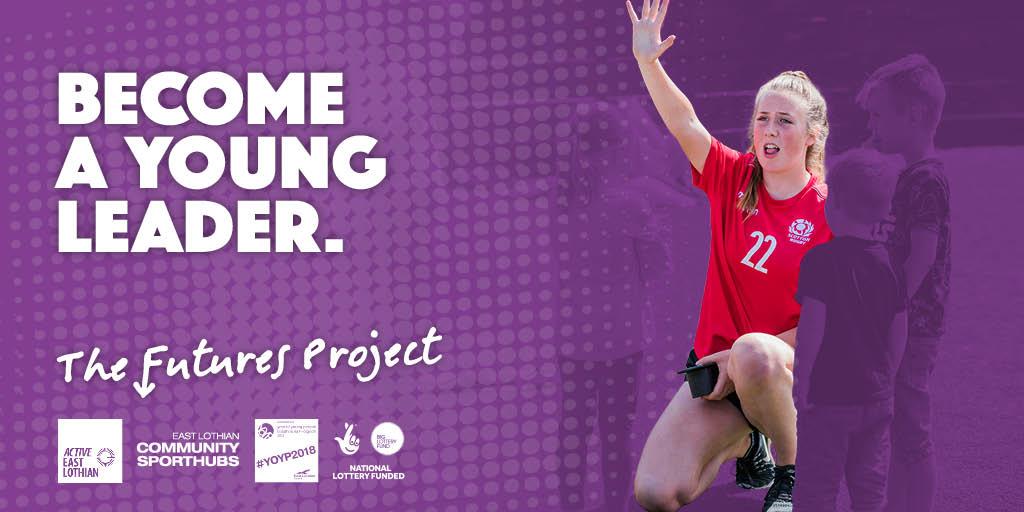 Love Sport? Exercise? Or just making a difference?
The Futures Project are looking for the next generation of people to develop sport and activity in your community. 2018 is the #YearoftheYoungPeople and as part of that the #FuturesProject is looking for young people to design, develop and deliver new, innovative and inspirational activity programmes. We want to create role models in our community who gain hands on experience in project management, marketing, programme and sports development.
The Futures project is not just about coaching. It is a personal development programme to give you real life experience of making things happen in your community. You will attend 2 Training days at Queen Margaret University, a Residential at Innerwick Outdoor Centre and gain mentor support to help you develop and deliver your project.
Why are we setting this up? It's simple, we want everyone in East Lothian to have access to enjoyable exercise and sport programmes. And we think you may have some fantastic ideas that are ready to make East Lothian a better place to live. So we are going to help you maximise your potential and learn some key skills along the way. There are also added benefits….You will gain key employability skills, volunteer experience, life and business skills and so much more!
Unfortunately, it is no longer enough to have volunteered as a coach (although that is very important). You need to show how you can identify need, research, develop, deliver and then evaluate a project. By the end of the Futures project that is exactly what you will have done.
Who are we looking for?
Anyone. And we truly mean anyone. The only stipulation is you have to be between 11-21 years old. We are looking for people across our communities who have always thought…. I wonder if I could….or…it would be so much better if…. If you think that's you, whether you are an elite athlete or someone who just cares then sign up below.
What will you have to do?
Participants will be supported to identify, develop and deliver sport and physical activity programmes within their community. These can be for a couple of weeks, a one off session or for a full block of activity. You will attend two training days and a residential in our local residential centre (during the February school holidays).
What will we do?
We will provide you with 2 training days, a residential experience like no other, support networks to help you develop your project and a personal mentor who will be with you every step of the way to ensure your project reflects your vision.
What will you have to commit?
Project will run between the end of September 2018 and June 2019, during this time participants will have plenty of time to research, develop and practically deliver their project. There will also be a number of training days to support people who are involved.
What are you waiting for? You have the control to make a difference. This project is all about YOU and YOUR ideas. So, if you want to make a change in your community and to improve your leadership skills go and sign up now #futureproject #yearofyoungpeople2018
Closing date Friday 9th November 2018