The Futures Project Mentoring Opportunities
Do you have something to give back to young people away from the classroom?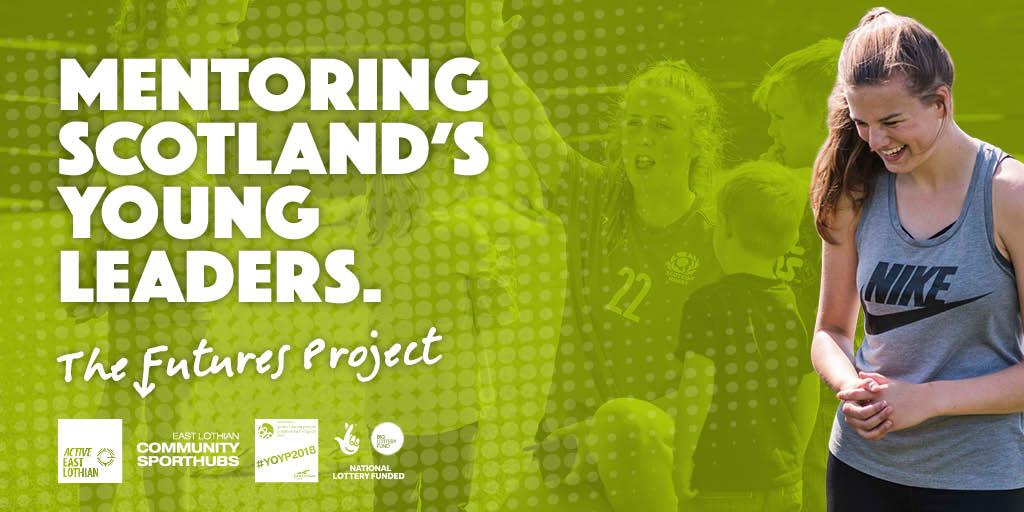 The Futures Project is a programme designed for young people between the ages of 11-21 within East Lothian to create plan and implement a physical activity programme. Young People are the leaders of tomorrow and it is their ideas and creations, which will stimulate the rest of us to get involved in physical activity. This is where we need you!
We are looking for mentors to help guide the participants of The Futures Project with their ideas, understanding and to help give them direction and advice. Ultimately, the primary goal of a mentor is to build a sustainable and trusting relationship with mentees in order to enhance their ability to start, maintain and grow their projects.
What will this work require you ask? It's very simple. You would be required to assist with 2 training days over the year and to be a regular support through online communication with your mentees over a slack channel to answer any questions they may have. There is also the opportunity to support with wider training if you desire.
If you would like to improve East Lothian and support the next generation gain hands on experience and skills to create a healthier population then this is your chance.
More information can be found in the below documents or if you are ready sign up now!
Closing date Friday 9th November 2018