Volunteer Spotlight Award & Volunteer Roll of Honour
Read below for information on the Volunteer Spotlight Award & Volunteer Role Of Honour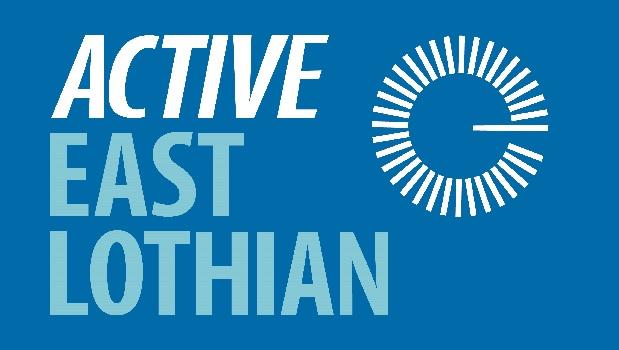 Volunteering In Sport In East Lothian
Volunteering is at the heart of sport in Scotland, and none more so than right here in East Lothian. Without our dedicated Volunteers, sport just wouldn't happen and below is a list of those individuals who have been nominated as going above and beyond for their local sporting community!
Whether they are leading the rugby team for weekly training sessions, or making teas and coffees for the hockey spectators, these individuals deserve a Thank You for giving up their time so often for the local community.
Everyone who has been nominated for a Spotlight Award will be inducted to our Roll of Honour (below) and a very special few will win a Spotlight Award Plaque if selected as a winner by the panel.
What Is the Active East Lothian Spotlight Volunteer Award?
The Active East Lothian Volunteer Spotlight Award is an award that can be won by any Volunteers involved in Sport in East Lothian.
This could be somebody from a school, the community, member of a committee or any other type of volunteer that you would like to nominate for recognition.
East Lothian Clubs and Organisations can make up to 3 nominations for Volunteers they think deserves an award each school term.
Winners of the award receive a small trophy and a website article with background info of their involvement with Sport and why they won the award.
Winners are selected by a panel of members from different areas of Active East Lothian.
You can nominate for example a young person excelling in sport delivery or somebody who could be rewarded for long time service.
All nominees will be listed on below 'Role of Honour'.
If you have a queries regarding any of this you can email Thomas Salkeld who coordinates the awards at tsalkeld@elcschool.org.uk
Here are our amazing Volunteers who have been inducted into the Role of Honour so far:
Martin Higgs - Musselburgh Youngstars
Aimee McMillan - Tranent Amateur Swimming Club
Charlotte Wright - Tranent Amateur Swimming Club
Jimmy Gallacher - Dunbar Table Tennis Club
Mike Howard - Msselburgh and Districtt Athletics Club
Tony Segall - Musselburgh and District Athletics Club
Susie Walker - Gullane Hockey Club
Neil Hogg - Musselburgh Rugby Football Club
Ross Kennedy - Musselburgh Rugby Football Club
Alice Beverige - Saltire Team Gymnastics
John Robertson - Musselburgh Cricket Club
Karen Page - Team East Lothian
Megan Wright - Team East Lothian
Chris Rhodes - Team East Lothian
Hilary Matthews, Angela Latto, Gordon Allan, Karen Polwart, Sam Robertson
Aberlady PS Run Club
Anya Howat, Freya Mackenzie, Millie Hainey & Isla Chisholm
Dunbar Primary School Pupils & Active Schools Volunteers.
The Gilrls have completed their Active Schools Future Leader training and lead a weekly before school Fitness Club at their school
Lizzie Orzi
Musselburgh Grammar School Teacher & Active Schools Volunteer
Badminton Coach & Mentor
Idrees Nadeem Musselburgh Active Schools Basketball
Basketball Coach
Eric Frser Dunbar Grammar Schools PE Teacher
PE Teacher who goes above and beyond his job remit including leading 3 Basketball squads for girls and mentors 9 students through coaching and umpiring for Basketball and Badminton.
20+ years volunteer service, Girls and Boys Basketball, Coaching, Officiating, Facilitating Home & Away Fixtures, Mentoring, Sports Leaders & School Golf
Karly Conn Dunbar Grammar School Pupil
Volunteering in Rugby, Leadership, Staff Fitness, Girls Fitness and Community
Gillian Downie Musselburgh Amatuer Swimming Club
Volunteered in some capacity since 2015. Has been president of the club. Now disability officer for the club providing Para Swimming
Seamus Scanlon Ross High Rugby
Commited outstanding Rugby coach since 2019
Tracey Gillespie Dunbar Grammar School
Hockey coach druing week and at weekends. Oversees First Aid at the school. Involved in oragnising school trips for the puipls and events for staff
Josie Wall Musselburgh Flyers
Outstanding young coach praised for her empathy with participants
Andy Duncan Musselburgh and District Athletics Club
Outstanding commitment to club logistics and coaching
Hilary Matthews, Angela Latto, Gordon Allan, Karen Polwart, Sam Robertson Aberlady Jog Club
Aberlady PS Morning Jog Club
Martin Corrigan Dunbar Grammar Schools
Football coach for DGS boys & girls teams
Emma Kinnoch & Emma Leckie Haddington Active Schools & Junior Hockey Club
Emma L since 2018 & Emma K been coaching at training, holiday camps and fixtures at HJHC.
Since 2019 both been assisting lead coach with Active Schools sessions
Keith Arnott Tranent Colts
Coaches 2 teams through the week that play at the weekend on both Saturdays & Sundays
Ryan McKechnie Musselburgh Windsor girls team & Ross High boys team
Football coach. Been involved with Musselburgh Windsor for 10 years
Alex Williamson Preston Lodge Active Schools
Football coach for past 5 years. Takes training twice a week and weekend games
Michael Dick Tranent Colts FC
Over 20 years service on commitee and coaching
Ryan Strachan Ross High School
Rugby Coach
Mark Beckett Dunbar Colts
Coach
Derek Little Tranent Colts & Ross High School
Football Coach
Nicola Maxwell Dunbar Dolphins
Club Chairperson
Scott Willens Dunbar Grammar School
Rugby Coach
Kim Cunningham Preston Lodge High School Active Schools
Boys & Girls Football Coach, Trampoline Coach
Finn Thomson Musselburgh Grammar School Active Schools
Football Coach
Murray Colville Musselburgh Grammar School Active Schools
Football Coach
Jonny Goodbourn Haddington Primary School
Extra-curricular Run Club Coach
Ryan Thomson & David Fotheringham
Sportif Judo Coaches
Tracy Drysdale Dunbar Community Tennis Centre
Tennis Ambassador
Ethan James Wilson Dunbar RFC Mini Rugby
Rugby Coach
Ellie Galbraith Dunbar Grammar School
PE Teacher leading extra-curricular clubs such as Trampolining, Yoga, Girls Fitness
Dean Beveridge Tranent Colts
Football Coach
Daryl Murray Tranent Active Schools/Tranent Colts
Football Coach
Christina Cutt North Berwick High School Hockey
Hockey Coach
Amy Gossner & Amy Gordon Tranent Active Schools
Girls Aqua Fintness
Alison Gordon Ross High Hockey
Hockey Ambassador
Sam Taylor Active Schools Preston Lodge
Primary & Secondary Football Coach
Andris Meszaros Musselburgh Active Schools
Basketball & Football
Andrew Chalmers Ross High Sport
Cricket/Rugby/House Championship
Ruth Johnston Haddington Active Schools
Badminton Coach
Mark Melrose Ross High Football
Football Coach
Nathan Duncan Dunbar Active Schools
Basketball Coach
Alex Burnett Badminton Coach
Badminton Coach
Sally Harris Dunbar Life Saving Club
Activity leader
Stuart Allen Dunbar Colts
Football Coach
Wendy McNeish Ross High Hockey
Hockey ambassodor
Mark Melrose Ross High Football
Football ambassodor
Jenette Baxter North Berwick Basketball Club
Coach and Basketball ambassodor
Suzanne Laing Haddington Hockey Club
Club coach and Hockey ambassodor
Steven Gray West Barns PS, Dunbar Active Schools
School Football coach and ambassodor
Scott Hendry Black Diamond Mauy Thai Club (Tranent)
Providing complete pathway from grass roots participation to world class performers
Olivia Taylor Ross High School - Hockey
Hockey Coach
Michael McNeil Ross High School & RFC - Rugby
Rugby Coach
Katrina Booth Haddington Hockey Club
Club secretary, Committee member, Admin support for Knox Hockey
Jack Edoni Ross High School - Football
Football Coach
Gordon Allan Aberlady PS Active Schools
Junior Jog Scotland leader
Emma North Ross High School - Football
Football coach
Davie Sands Ross High School - Football
Ambassodor for Football
Chris & Davie Ewing Chris Ewing Karate Club
East Lothian Karate club providing complete pathway from grass roots participation to world class performance
Bethany Jenkins Ross High School - Hockey
S2 Hockey Coach
Andrew Swinney Active Schools Prestonpans
Basketball and Football Coach
Peter Blair Active Schools Prestonpans
Basketball coach for primary & senior. Coach mentor. Reached semi finals in Scottish plate trophy this year
Rachel Abbie Active Schools North Berwick
Hockey coach with Gullane. Lead coach for afterschool sport for a North Berwick primary school
Marianne Cooney Tranent Active School
Hockey coach. Developments with PTS Tranent Hockey team
Sarah-Jane Edmond Tranent Swim Club
Swim club coach and official
Ryan Lynch Active Schools Tranent
Volunteering during school day and after school clubs
Sophie Lovett North Berwick High School
Extra curricular clubs (Hockey & Girls Fitness) commitment.
Paul Douglas Active Schools Dunbar
Fantatstic development and leadership of East Linton PS Football team
Catriona McPheat Team East Lothian
Great leadership and inspoirtation of club members through coaching
Jack Forbes Haddington Active Schools
Outstatnding commitment to sports volunteering
Lisa Ferrara East Linton Tennis Club
Driving forward the club providing quality opportunities for both adult and junior players
Karla Reid Musselburgh Active Schools Basketball Coach
Basketball & events volunteers. Enthusiastic and passionate young leader
Tony Wood Preston Lodge RFC
1st Team Manager along with many other roles. Outstnding commitment to the club
Neil McMillan Pencaitland Youth Football Club
Volunteer Football coach and club committee member for over 10 years, as well as ELSSDA Secretary Cricket Coach for Tranent CC
Lawrence Noble Musselburgh Windsor
Volunteer football coach who is described as "Dedicated and always puts in maximum effort"
Jamie Lyall Musselburgh Active Schools
Volunteer After School Football coach taking boys and girls teams in the local area. Also takes teams to regular fixtures and is loved by his players
Andrew McKinght Haddington & District Amateur Swimming Club
Volunteer Swim coach working for 20+ hours a week. Working with Elite Squad, EL Special Needs Playscheme and is a Knox Academy Young Ambassador
Chloe Young Tranent Active Schools
Volunteer Girls on the Go Coach leading Aqua Fun sessions for girls every Week at the Loch Centre in Tranent
Frank Gallagher Preston Lodge RFC
Volunteer Youth Coach, and newly elected Club President. Commits minimum of 3 days a week to the club and has been involved in the club for many years
Karla Reid Musselburgh Active Schools
Volunteer Sports Coach for 2 years. Also Senior Pupil at Musselburgh Grammar and a Young Ambassador
Blair Sharp Fidra Lions Hockey Club
Volunteer Hockey Coach whos positive attitude and commitment helps those new players get involved in the club community.
Jeremy Edwards Active Schools North Berwick and Fidra Lions Hockey Club
Volunteer Hockey Coach with Active Schools and Fidra Hockey Club. Volunteers for around 4-5 hours a week
Denise Talac Musselburgh Rugby Club
Volunteers behind the scenes at Musselburh RFC with the mini section as well as planning fixtures, training, tours and post-match food.
Lynda Scott Ross High School Hockey
Voluntary RH Hockey Committee member and Secretary who works behind the scenes to raise funds, organise fixtures, events and also started up a matchday tuck shop for spectators and players
Kenzie McLaughlin Tranent Active Schools
Volunteer Basketball Coach with Tranent Active Schools working with Primary 4- children on a weekly basis
Chey Carrigan Ross High Ladies Hockey Club
Volunteer Hockey Coach with High school Age groups. Also a committed player within the Ladies Section
John McManus Tranent Amateur Swimming Club
Volunteer Swimming Coach for many years as well as officiating and organising local events
Bernie Black Campie Primary School
Coordinates and Organises fixtures and team sso that local children get the chance to take part in extra-curricular activities
Brad Robertson Dunbar Active Schools
Taekwondo Coach within Local Primary Schools. Also focuses targeted programmes working with children to improve their self esteem
Karen Wightman North Berwick High School and BassRocketeers Netball Club
10 Years service as a Netball coach within North Berwick Cluster
Neil McLintock Musselburgh Grammar School and Musselburgh Rugby Club
Youth Rugby Coach (U16's and U13's) and Positive Community Role Model
Mike Colville Musselburgh Grammar School and Musselburgh Rugby Club
U14 Rugby Coach and Positive Community Role Model
Lewis Campbell Dunbar Grammar School and Dunbar Badminton Club
S1/S2 School Badminton Coach and Active Player /Coach of Dunbar Badminton Club
John McCallum Bronx Boxing Gym
Boxing Coach to National Silver and Bronze Medal winning athletes
Thomas O'Brien North Berwick Basketball Club
4 years as a Community Basketball Coach within North Berwick
Phil Purves Tranent Colts Football Club
Chairman for 14 years and driving force for football within the Tranent Community
Martin Strevens Longniddry Tennis Club
20 Years of Volunteering as a committee member and Tennis Coach
Louise Arnold Kings Meadow Primary School and Haddington Active Schools
PE Specialist who goes above and beyond her job to run after school clubs in her own time
Jim MacLean Musselburgh Windsor Football Club
Set up Musselburgh Windsor Goalkeeping Academy which has developed 25 players in the specialised position
Micheal Windram Musselburgh Windsor Football Club
Community Football Coach on several days a week despite his own health problem, h still puts the kids first
Lawrence Noble Musselburgh Windsor Football Club
Community Football Coach who is a driving force within the local football community
Matty McDonald Musselburgh Boxing
Inspirational and enthusiastic Boxing Coach who brings people together through his sport
Johnny Combe Musselburgh Windsor
Youth football coach, praised for his excellent, professionalism, his ethos and his personal conduct within the sport
Denise Talac Musselburgh Rugby Club
Volunteer within the Mini Section and dedicates time to encourage others to get involved in the club community spirit
Jim Dickson Musselburgh Windsor Football Club
Coach and Team Secretary who has been involved in the club for more than 9 years
Margaret Kerr Saltire Gymnastics Club
Coach and Coach Mentor within the club as well as officiating at events
Jean Walker Saltire Gymnastics Club
Chairwoman and committee member as well as working on potential expansion of the club
Mathew Burns Dunbar Swimming Club
Coach and Participant despite personal difficulties, he leads by example
Sally Hetherington North Berwick Active Schools
Volunteer Coach for Primary School and High School children, also part of North Berwick Community Sports Hub
Sharon Humble Dunbar + Musselburgh Amateur Swimming Club
Head Coach at Dunbar Swimming Club, and Disability Coach at Musselburgh Swim Club
Tyler Connachan Tranent Active Schools
Primary 4-7 Basketball Coach with Tranent Active Schools, also covers other sports sessions when coaches are unavailable to ensure the children do not miss out
Mairi Heron East Lothian Gymnastics Academy
S6 pupil who coaches 4 days a week (plus weekend competitions) on top of her studies with East Lothian Gymnastics Academy
Donna Hill Ross High Ladies Hockey Club
First team, Youth Coach and Umpire at Ross High Ladies Hockey Club
Alison Gordon Ross High Ladies Hockey
First team, Youth Coach and Umpire at Ross High Ladies Hockey Club
Treen Third Dunbar Amateur Swimming Club
Volunteer Assistant Head Coach at Dunbar Swimming Club, also mentors new coaches
David Steel Musselburgh Windsor FC
Volunteer Head Coach and committee for Windsor's 2008 Age Group, also organises social events for the club/team
Laura Yarwood Tranent Active Schools
School Teacher at Macmerry Primary School who also leads a free Girls Dance Class in spare time for Primary 3-7. Also organises opportunities for girls to dance at school events
Jim Dickson Musselburgh Windsor Football club
Volunteer Head Coach and Committee member with Windsor's 2005 Age Group
Ruth Dempsey Active Schools Preston Lodge
Preston Lodge HS PE Teacher who leads 50 + pupils in Extra-curricular Hockey for training and matches
Lucy Bryden Longniddry Tennis Club
Committee member and Head Fundraiser for Longniddry Tennis Club and East Lothian Tennis