Athletics Academy Athlete Joe on Volunteering
Volunteer's Views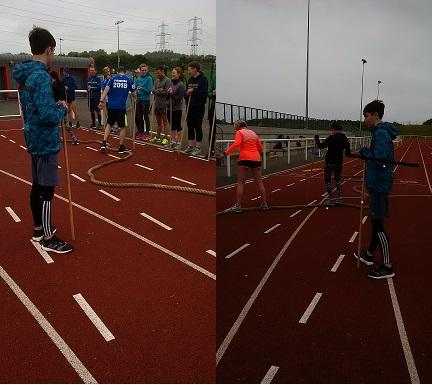 Academy Athlete Joe Giving Back To TEL
Meet Joe Donnelly! Joe started training as an athletics athlete from a young age and has been with Team East Lothian for almost 5 years. Joe has worked incredibly hard with his training and has moved through all squad levels from Potential to Development 1 then Development 2 and is now one of the elite Academy Athletes. Joe is also one of the East Lothian Athletic Ambassadors and volunteers to help out at a number of events over the year at which he coaches and inspires other young athletes from the age of 5 to 65 years. Above is a picture of Joe helping out at one of the 'Train like an Athlete' Adult training session.
He has recently undergone training and is now qualified as an Athletics Coaching Assistant. He has recently been invited to join the PAiS programme which is a programme to further develop talented young athletes in the region.
I asked Joe, What does Volunteering mean to you?, he said "Team East Lothian has given me so much in terms of my athletics as well as the amazing friends I have made. Volunteering to me, is a way I can give something back to the club and help others at the same time. It is really important to me to see athletics continue to thrive in the region and if I can be a part of that and help other to achieve their goals then it makes me very happy."
If you would like to be a volunteer, like Joe, please contact the Athletics Development Officer who can put you in touch with clubs where you can help out and a variety of events at Meadowmill Athletics Arena.
Keep up the good work Joe, we all appreciate everything you do!