East Lothian golfing girls
Flying the flag for Scotland in the States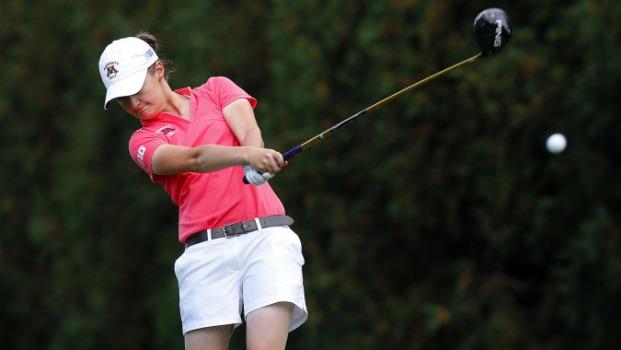 Three East Lothian girls are currently out in the states at University on golf scholarships.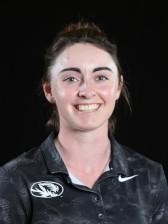 Clara Young is now a senior (4th year) studying Business at the University of Missouri. Clara is a former pupil of North Berwick High School and her home club is North Berwick Golf Club. Clara became the youngest Scottish Ladies Amateur champion in over 30 years at the age of 18 in 2015 and has represented her country in the European Ladies Team Championship and Home Internationals. To follow Clara's progress and for her full bio click here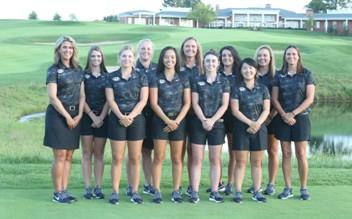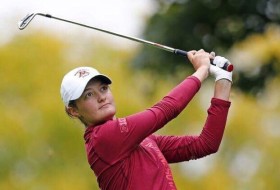 Joanne Free is a freshman (1st year) planning to major in Sports Management or Geography at the University of Minnesota. Joanne is a former pupil of Ross High School and her home club is Gullane Golf Club. She was named 2016 East Lothian Young Sports Personality of the year in 2016 and competed at a national level from 2014-2016. Joanne kindly took the time to share her golf story with us to read it click here
To follow Joanne's progress and for her full bio click here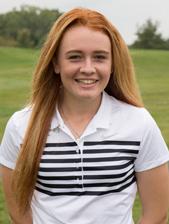 Lauren Lee is also freshman (1st year) studying Sport Marketing and Management at the University of Northwestern Ohio. Lauren is a former pupil of Musselburgh Grammar and her home club is Musselburgh Golf Club.
To follow Lauren's progress and for her full bio click here
Lauren kindly took the time to let us know how things have been going for her during her first semester …
I am attending the University of Northwestern Ohio and studying a bachelors degree in Sport Marketing and Management. I am staying in a house on campus with the girls golf team and I will stay in this house for the duration of my time here.
My golf schedule out here started off very busy, however competitive matches have ended due to this being the end of the fall season. When the season was going on we were practicing almost every day, whether that be playing holes, drills at the range or competitions, we were playing near enough every day of the season.
I have workouts 3 days a week at 6:30am and the other 2 days a week I do cardio in the gym also. Currently I still do this in order to keep the fitness levels up during the winter season. As for practicing we have a really good indoor facility (very similar to Loretto Academy setup) which I tend to go and hit balls or play holes on the simulator.
My handicap is still the same as when I left (4) as over in the states handicaps aren't used. I would 100% recommend anyone who wants to take their sport to the next level or just make it a part of their schooling to come out to the states for a scholarship. It is the way forward due to you getting the best of both worlds, an education and practice / competitions throughout. The routine you get into is also a really good thing as beach day you have something to do and during the golf season you always have something to work on and ways to keep improving your game. I also feel like I have learnt a lot about my game in the short while I have been here. My first quarter out here has gone by super quick in which it feels and I am actually home in 4 weeks.
Well done girls you're all fantastic role models for girls in golf and sport.