Faclons U17's Programme a Double Success
East Lothian Falcons U17's show potential in dominant win against the Borders, while an ex U17 Falcons players steps up to the next level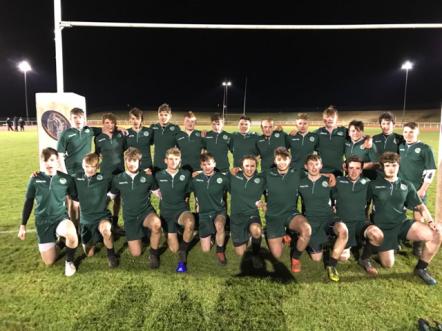 The East Lothian U17's finished off their programme with a dominant performance against Borders U17's recently. The first scheduled game between East Lothian Falcons U17's and Borders U17's in Gala had to be played as a non-contact training game due to the hard underground conditions. Then, in January, the return fixture was called off due to some heavy snow in the Borders. The positive effect of this was that it allowed our Falcons team to prepare further and get to know each other a bit better. The quality of training had been excellent throughout the programme and this transferred into the final game when it eventually took place on the 7th February at Meadowmill.
The Falcons team got off to a quick start and were leading 19-0 at half time. Some gritty defence from the Borders kept them in the game as they forced the Falcons into some mistakes when they were in some attacking positions. The pressure started to tell in the second half and the Falcons team scored some excellent attacking tries with slick handling and quick ball from the contact area. The final score of 43-0 was a testament to the quality of the performance, with all the players including the bench contributing well.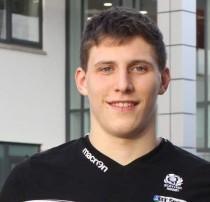 The next stage of the process is for the East Lothian Falcons U17's and Borders U17's to combine to form the Borders / East Lothian Regional Academy Squad for the Regional Academy Championships in the summer. Hopefully, a good number of our players will progress onto regional and national honours next season.
A good example of progression onto national honours is Rory Darge, who represented East Lothian Falcons U17's at this stage last season and has recently been playing for Scotland U20's in the 6 Nations Championship, while still only 17 years old. This just shows that opportunities are there for our young talented players when they work hard to achieve their goals.