Festival Of Swimming
New swimming event a huge success!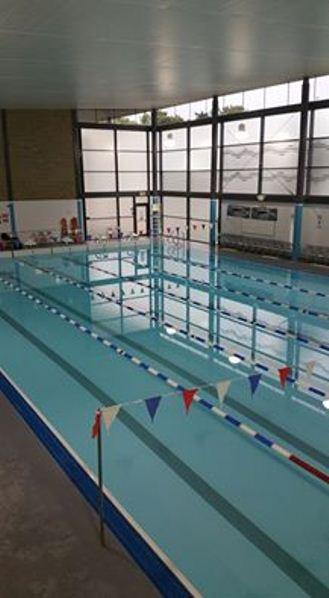 Last weekend saw the first ever Festival of Swimming event held in East Lothian. The event meant that both competitive clubs and non-competitive clubs could come together and display their talents.
Clubs were split into two divisions, with Division 1 being the competitive clubs (Haddington, Musselburgh and Tranent) and Division 2 being the non-competitive clubs (Dunbar, Gullane and North Berwick). Racing was held over two days, with a number of events available to compete in.
Around 150 swimmers were competing for the best boy and girl awards whilst earning points for their club depending on where they placed in each event.
The top 6 individual medley winners were also invited to take part in a SKINS event, where the stroke is drawn out of a hat for each race, with the slowest person being eliminated until one person remains. It is a challenging event, with the winner having raced 5 times with a limited rest period.
There were also a number of relay events, which proved to be extremely exciting!
The loudest screams came from the coaches versus swimmer relays, with coaches from East Lothian and Tranent taking on swimmers from East Lothian Swim Team. The swimmers remained dominant, despite a fantastic effort from the coaches!
The event was rounded off with a ceilidh and presentation evening, to which around 250 people attended between all the clubs.
Prize winners were –
Division 1
Age 8&under – Corran Wilson (MSC) and Ben Williamson (HN)
Age 9 – Carrie Davies (MSC) and Luke Hornsey (TASC)
Age 10 – Lucy Pryde (TASC) and Owen Williamson (HN)
Age 11 – Iona Wilson (MSC) and Mitchell Levy (TASC)
Age 12 – Christen Russell (TASC) and Sean Craigmile (HN)
Age 13 – Demi Hornsey (TASC) and Edward Alsop (HN)
Age 14 – Sarah Anderson (HN) and Finlay Hart (TASC)
Age 15&over – Sarah Bleakley (HN) and Charlie Smith (HN)
Division 2
Age 8&under –Tegan Black (DASC)
Age 9 – Alex Third/ Lauren Maxwell and Daniel Watson (DASC)
Age 10 – Rebecca Lorimer (DASC)
Age 11 – Jen Morris (DASC)
Age 12 – Marissa Kelly (DASC)
Age 13 – Abbey McArthur (DASC)
Skins Winners Division 1 –
Age 9&under – Carrie Davies (MSC) and Luke Hornsey (TASC)
Age 10/11 – Iona Wilson (MSC) and Mitchell Levy (TASC)
Age 12/13 – Rosie Berwick (HN) and Edward Alsop (HN)
Age 14&over – Anna Balfour (TASC) and Stephen Clegg (TASC)
Skins Winner Division 2 –
Abbey McArthur (DASC)
Top Club Division 1 – Tranent
Top Club Division 2 – Dunbar
Swimming Coordinator Karen Ferguson commented – "To have 150 swimmers coming together in the first year of this meet is fantastic. The younger swimmers have had a chance to learn from the older swimmers and it gave all the clubs an opportunity to come together and celebrate the sport. To then witness 250 people attend the prize giving and ceilidh was incredible, we hope the foundations are laid and the clubs can continue to work together in the future. We have been lucky to have had assistance from Enjoy Leisure, East Lothian Council and FES Mercat Gait and we would like to thank them and all the coaches, parents and officials that volunteered their time to support the event. We have a number of talented individuals from all over the county and this event really demonstrated the quality of athletes that are coming through. It is an exciting time for swimming in East Lothian."