Louise takes secondary school golf top spot ... while still in primary!
East Lothian Secondary School Golf Order of Merit: Results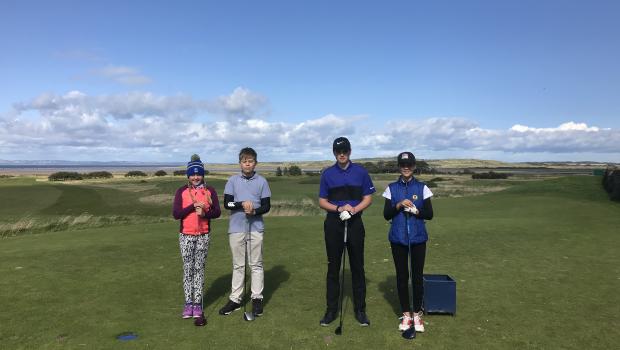 23 Secondary School golfers competed in the first Secondary School Golf Order of Merit event of the new academic year.
The first event was hosted by Craigielaw Golf Club on Friday 6th September.
It was great to have a strong field of players to launch the 2019/20 Secondary School Golf Order of Merit which consists of 6 events played a venues across the authority between September and April.
Although the field ony included two girls they both put in a very strong performance with Louise Martin (Law PS/Gullane GC) winning the handicap division (36 points) and Charlotte Bauld (Ross High/Musselburgh GC) was only 1 point behind. It was a very close competition for 2nd place with 3 players tied on 35 points resulting in a count back for 2nd place.
Scratch Winner: Valdemar Hundeboll with 33 points (NBHS/NB West Links)
Handicap Winner: Louise Martin with points 36 points (Law/Gullane)
Click here for the up to date Secondary School Golf Order of Merit
Click here for details of our next Secondary School Order of Merit Events