PARA ATHLETE OF THE YEAR
PARA ATHLETE OF THE YEAR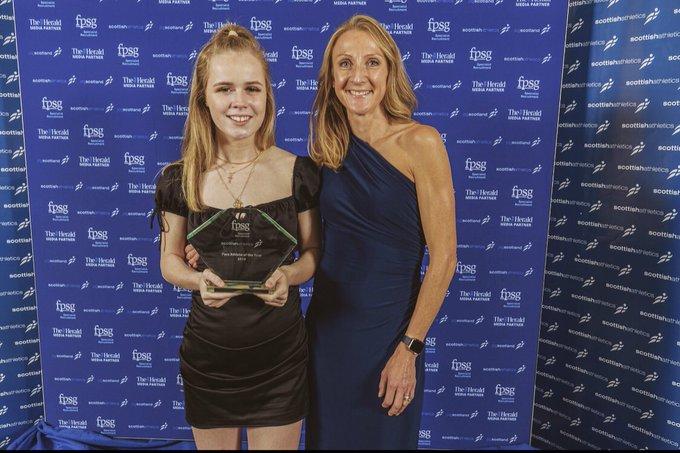 Delighted that East Lothian's very own Maria Lyle, Paralympian and World Gold Medalist has been awarded the FPSG, Scottish Athletics Para Athlete of the Year 2019. The award was presented along with the Scottish Athletics Athlete of the Year – Andrew Butchard.
Maria has had a great year, racing in Glasgow, Grangemouth, Meadowmill, Birmingham, Paris, and most recently in Dubai where she won double gold in the 100m and 200m.
Having come through a battle with her mental health over the past couple of years, she says that she owes her recovery to her parents, Susan and Raymond Lyle. With the support of them and her coach Jamie Bowie, now retired, 400m sprinter who was part of Team GB with 266 competitive performances from 2005 - 2017, Maria is in good hands and has had the benefit of his experience and understanding of how much goes into competing.
Maria said "I can't believe the year I have had. To have been nominated in the first place is huge but I was really surprised to win considering the standard of the other 5 amazing athletes who were also nominated, I feel very honoured". She also said "….I don't really focus on medals, I just focus on competing and enjoying it."
Everyone in East Lothian would like to pass on their Congratulations to Maria – a true inspiration in the world of athletics.