Scottish Athletics Come to Meadowmill
Meadowmill Welcomes Athletes from across Scotland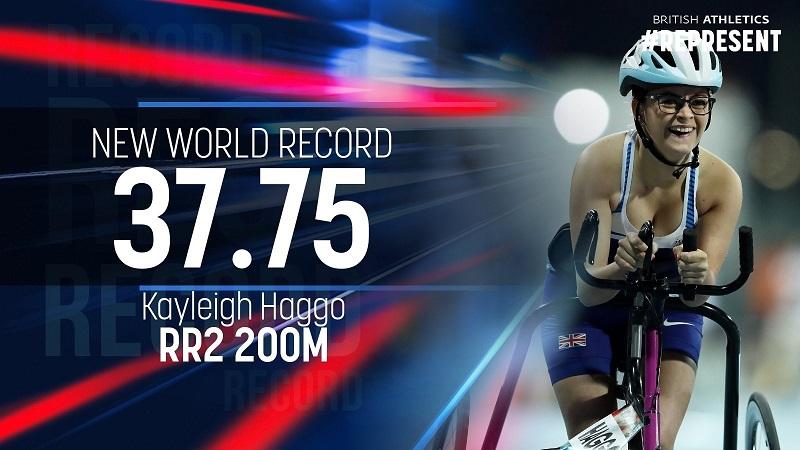 Nine days of 4J Studios National Open Series track and field action concluded on Sunday 13th September at Meadowmill.
Of course, fully escaping Covid-19 is well nigh impossible in any walk of life now but a number of restrictions were applied and protocols observed to make these meets safe and enjoyable for all.
But the over-riding emotions for all who attended over the series were those of relief, enjoyment and gratitude as a feelgood factor returned to the sport we all love.
This could be seen across the faces – from athletes, to coaches, to Officials to parents and chaperones – and the sense of achievement was palpable.
One of the greatest achievements over the series, has to be that of Race Runner Kayleigh Haggo who set a new World Record for her 200m sprint!
Meadowmill had some great feedback from organisers, officials and athletes alike which was greatly appreciated.
Leslie Roy, Concenor of the Track and Field Commission added
'I think the 4J Studios National Open Series has been a big success and everyone involved can feel a great deal of pride at having been a part of it,'
'I think the very first weekend at Meadowmill then everyone was a little nervous about how things would go – certainly the Officials felt that way.
'But after that I think everyone has embraced the whole experience.
As a venue, it was the only one available at the time and as it turned out the set-up at Meadowmill worked really well for what we wanted to do in terms of the flow of people and restricting numbers. The first weekend it was just three athletes per event competing at one time.
'When you look back to May and June then it really looked like there would not be a 2020 track and field season at all. Then the decision was made to cancel the Scottish Championships and then we had to delay open meetings set up for August 8/9.
'So there have been problems, difficulties, challenges all the way along the line and that's why it feels like a very good achievement to have put on nine days of competition in such a short period of time.
'Many people have contributed to that and one thing I feel has been great has been to see athletes landing PBs. We've seen that across many of the events and many age groups and it gives encouragement as we look ahead.'
Pride of place in terms of performances once again went to young thrower, Meghan Porterfield of VP-Glasgow. The shot putter improved her PB to 14.00m and that will be a new Scottish U15 Record subject to ratification.
Meadowmill very much looks forward to welcoming Scottish Athletics and all their athletes back next year for further events.