Spotlight Award For Scott Hendry!
Congratulations Scott On Your Spotlight Award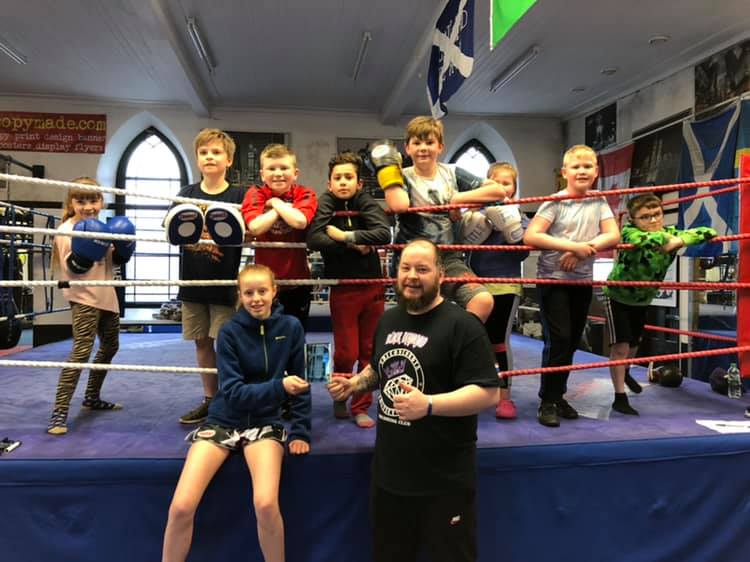 Scott Hendry brings the sport of Muay Thai to East Lothian and currently has 2 juniors of ages 14 and 12 who are both 2x world champions as well as holding other titles.
The club brings the community together for children from the age of five upwards from no experience to the advanced. The club provides a complete pathway from grass roots participation to elite performance. The clubs work with Active Schools has given many children in the area a chance to try the sport free of charge.
The sport is male dominated throughout but in Tranent Scott is bringing the girls more into the sport with one girl in particular who started in active schools just over a year ago. Under Scott's training and her own personal dedication to the sport Faith Harvey holds six titles, two of which are world titles. Scott dedicates many hours to his club running Monday - Saturday offering classes for both juniors and seniors.
Scott travels all the UK with his juniors to compete and recently travelled to Holland and Italy. As a coach he cares for all who walk in the door. Inside and outside of this family friendly club Scott is a role model.
Scott received a number of nominations for this award and we are delighted that he has been selected as one of the winners.
Congratulations on your award Scott, truly deserved!
Inspired by this story ? Then click get involved at the top of the page. Nominate your next winner at https://amartin.typeform.com/to/wHoyfi